Update: Last week, Ubisoft officially announced Operation Velvet Shell, the first DLC for Rainbow Six: Siege's Year Two season pass. At the time, we got to take a look at the game's new map 'Coastline', set in Ibiza. Now this week, Ubisoft has revealed the first new playable operator, Jackal, a member of the Spanish special forces and a specialist in 'difficult terrains'.
We don't get many important details from the 15 second trailer but we are given a crucial look at what appears to be Jackal's special ability, which is to see enemy footsteps. We will be seeing more of this DLC on a live stream taking place from the 3rd of February until the 5th.
Original Story: Rainbow Six: Siege is one of the better tactical multiplayer shooters around and Ubisoft wants to keep it that way, which is why the game will be coming back for a second year of DLC in 2017. Year 2 will bring new operators and maps, the first of which will arrive in February, known as Operation Velvet Shell, which will take players on a mission to Spain.
In a video posted today, Ubisoft gave us a brief tour of the new Coastline map, which will come with the Velvet Shell update next month. Ubisoft's description reads: "Start Year Two on the rocky shore of Ibiza, Spain, with Rainbow Six Operation Velvet Shell. The vivid new multiplayer map "Coastline" both available in PVP and PVE is designed to drive a surround flow of combat for a final rush at its core."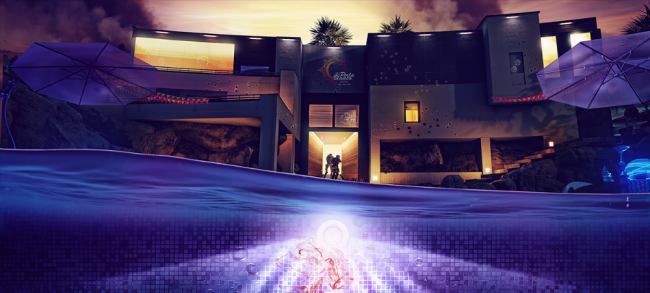 Rainbow Six's second year of DLC will bring in eight new operators spread out across four updates coming throughout the year. The first DLC focusses on Spain and will be followed by Hong Kong in May, Poland in August and South Korea in November. As with year one, all operators will be available to buy using earnable in-game currency, so you don't necessarily have to lay down the cash for the season pass.
KitGuru Says: Rainbow Six: Siege is one of my favourite multiplayer shooters, though unlike other shooters, I tend to prefer this one on console. Do any of you still play Rainbow Six: Siege? Will you be jumping in for the year 2 DLC?