The Apple Watch has a number of everyday life uses but so far, gaming hasn't really been considered by big publishers. Square Enix is changing that this year with the announcement of Cosmos Ring, an RPG designed exclusively for the Apple Watch.
This week, Square Enix launched the official website for the game and according to a report by Siliconera, it works by sending you messages to the player based on the number of steps they take per day. Unfortunately, there isn't much more information on how gameplay works outside of that, we do have some story details though.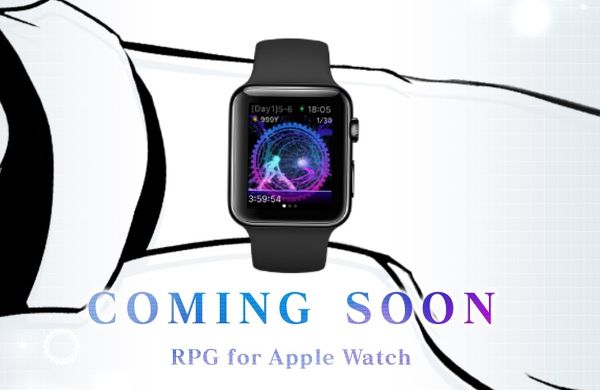 Cosmos Rings takes place in the "Interval of Time". The official blurb reads gives a vague outline of the plot: "The time that has stopped has once again continued to move, and in order to bring back the Goddess of Time, you need to face the many human emotions from the Interval of Time. Exactly what awaits remains unknown."
Right now, Takehiro Ando, who worked on Final Fantasy 7, ,8 10 and 15 is working on the Cosmos Rings. He also worked on Square Enix's mobile game series Chaos Rings, which is presumably unrelated to Cosmos Rings for the Apple Watch. As far as a release date goes, we just know that it is "coming soon".
KitGuru Says: This announcement was quite the surprise. While mobile gaming is a big thing these days, gaming on a wearable hasn't really been explored by big publishers like Square Enix before. It will be interesting to see how the whole thing works, I imagine you could do some interesting text-based adventure gaming on a wearable.