After moving on from Knights of the Old Republic many years ago, a team at BioWare decided to move into the MMO space, bringing Star Wars: The Old Republic to live. Previously, the game had only been available through its own dedicated launcher but last night, the long-running game made its debut on Steam. 
As part of EA's effort to bring its games back to Steam, Star Wars: The Old Republic went live on Valve's platform last night, including access to subscriptions and premium currency through the Steam Store.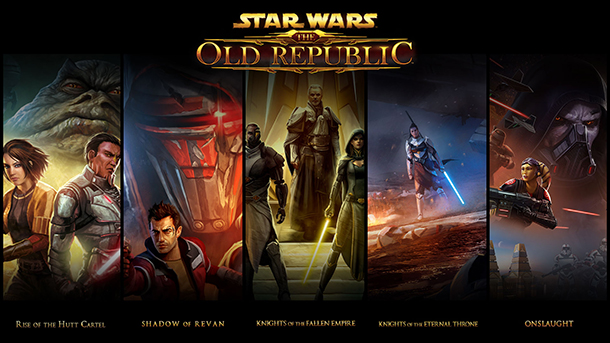 The game has been well received on Steam so far, with almost 1,000 users reviewing the game and delivering a 'Very Positive' overall rating. While there is a lot to play in free to play mode, subscribing has its benefits, including access to the latest expansion content, like Shadow of Revan, Knights of the Eternal Throne and Onslaught.
Star Wars: The Old Republic can be found on Steam, HERE. Discuss on our Facebook page, HERE.
KitGuru Says: I've played a ton of the base game and roughly half of Knights of the Eternal Throne during my time with The Old Republic. Are any of you tempted to return to this, or even play it for the first time now that it is available through Steam?