Update: Following the well received announcement that the PC platform would be getting its first ever Tales game in the form of Tales of Zestiria, Bandai Namco has also announced that one of the most popular games in the long-running JRPG series, Tales of Symphonia, will also be heading to the PC.
The PC version of Symphonia won't arrive on the PC until next year, while the original HD version of the game launched on the PlayStation 3 last year. It will just be the base game though, while PS3 owners also got its sequel. Bandai Namco is also doing something interesting by offering a free copy of Tales of Symphonia to those who pre-order Tales of Zestiria on Steam.
There is a catch though, there are three unlocks for those who pre-purchase the game, so the more people who pre-order, the more free stuff you unlock. Tales of Symphonia is the third unlockable pre-order bonus so it isn't guaranteed.
Discuss on our Facebook page, HERE.
KitGuru Says: It is nice to see the PC get more JRPG attention, although we do get some bad ports from time to time. As a fan of the Tales series myself, I'm looking forward to seeing how Zestiria and Symphonia shape up when they land on the PC. 
Original Story:
The Tales series is one of the long-running JRPG series that have gained popularity over the years since the 90's. While the series has mainly found its home on Sony platforms, including the every PlayStation console and both handhelds so far, it has dabbled with titles on Nintendo platforms, the Xbox 360 and now the series has found its way to the PC with Tales of Zestiria.
Tales of Zestiria is the latest title in the series, which will release in the UK in October later this year. The PlayStation 3 and PlayStation 4 will get the game on the 16th of October, while the PC will get the game on the 20th of October.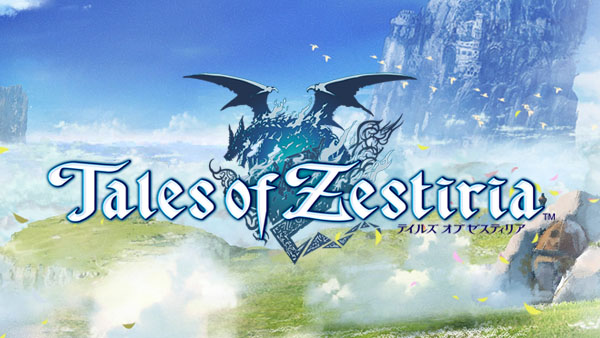 JRPG titles have had a somewhat spotty history on the PC, some have been very well received while others have suffered from bad ports, so hopefully Tales of Zestiria will launch with minimal issues.
Tales of Zestiria is actually already out in Japan, having released back in January. The game features a real-time battle system along with combo abilities. Given that this will be the first game in the series to land on the PC, it will be interesting to see how it is received.
Discuss on our Facebook page, HERE.
KitGuru Says: I've enjoyed a few games in the Tales series so I'm looking forward to seeing how the latest does on the PC.  Have any of you ever played a Tales of game before? Tales of Vesperia and Tales of Graces f are pretty good picks.