The Stomping Land might not be a dead game after all as the title has finally received not one but two updates this month, adding in changes to the crafting system, hunting mechanics and inventory system.
The developer, Alex Fundora, who goes by the name 'Jig' on the official forums, posted the patch notes along with an explanation as to why he's been silent for the last few months. It apparently all comes down to the launch of Unreal Engine 4, which could solve many technical issues with foliage cosmetics and low level mouse projection. Ultimately, since the project was so early on, Jig felt like a few months of hard crunching would be worth the upgrade, although it seems to be taking longer than predicted:
"It was early enough into the project where this switch seemed feasible in just a few months of hard crunching. But just after 3 months, the amount of coverage still needed to be done is now surpassing the time that would justify this kind of upgrade. Ultimately I am glad that I made the push, because now the reality of moving to UE4 is foreseeable, just not in the immediate future."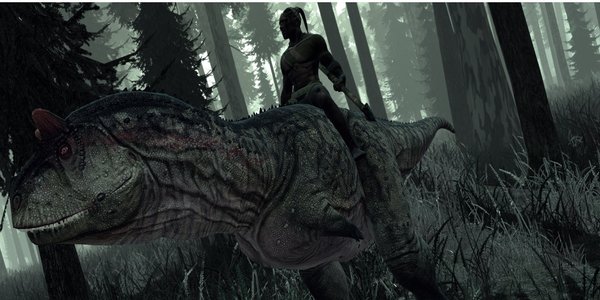 The developer is promising to move ahead with the current version of the game now while slowly working on the Unreal Engine 4 transition on the side. Additionally, he is also promising that updates will no longer be months apart, aiming to update the game once every few weeks.
The Stomping Land is still currently unavailable to buy on Steam but Fundora says that with enough updates, it will become available to purchase again soon. The game has received two updates so far this month, one on the 22nd and one just yesterday. You can read about these updates and check on Jig's posts, HERE.
Discuss on our Facebook page, HERE.
KitGuru Says: The Stomping Land was already a Kickstarter success and it seemed to have a really cool idea behind it. Unfortunately lack of development transparency and communication from the developer has led to a rift of distrust from consumers. Hopefully things will start to turn around for the game now and we will hear from Jig more often. Have any of you guys bought The Stomping Land? Will you be following the game now that it appears to be back on track?