Xbox Game Pass has been around for a couple of years now and while it has always managed to offer plenty of value, the library updates have been hit or miss at times. That won't be the case for April, with Microsoft confirming Prey, Monster Hunter World and more for this month.
Six new games are confirmed for Game Pass this month. Prey will be arriving first, landing on the 11th of April. Arkane's sci-fi adventure was one of the best games of 2017, combining elements of Deus Ex and Half-Life all set on an overrun space station. The Golf Club 2 will also be arriving on the 11th but I can't say I've heard much about that one.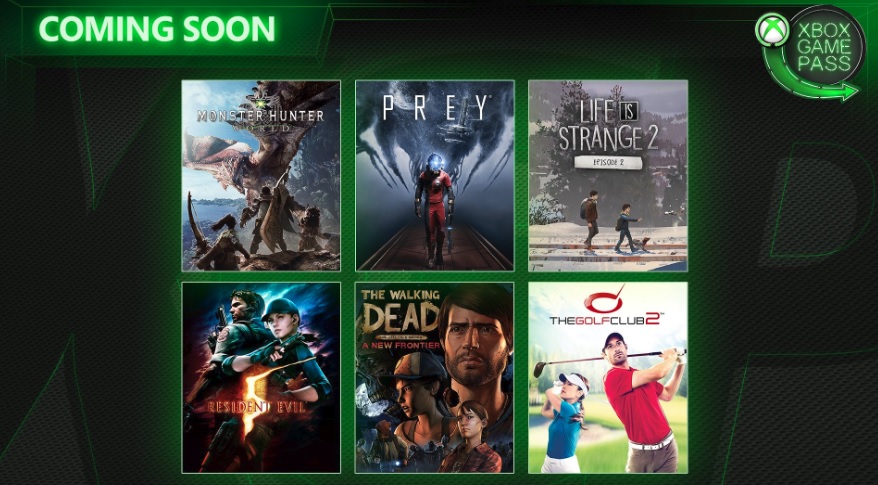 From the 18th of April, Game Pass subscribers will get instant access to Monster Hunter World. Capcom was dominant throughout 2018, in large part thanks to this game and its continued updates. This latest entry to the long-running franchise was designed to be more accessible to the western audience and newcomers to the series.
Telltale's The Walking Dead: A New Frontier is also arriving on the 18th of April, so if you haven't caught up to the final season yet, this will help.
Finally, on April 24th and 25th, Game Pass will get Life Is Strange Season 2 Episode 2 and Resident Evil 5.
KitGuru Says: I've been a Game Pass subscriber for a while. Unfortunately, I already own most of these games but if you missed out on them at release, this is a perfect opportunity to give them a go. If you only have time for one of them, then I can't recommend Prey highly enough, that game did not get nearly enough credit.