Turtle Rock Studios revealed its pre-order and future DLC strategy for Evolve earlier this week and there are a fair few gamers that aren't too pleased about it. However, studio co-founder, Phil Robb, wrote a few words on the Evolve forum to clear things up a bit.
The studio co-founder is insisting that despite the amount of pre-order bonuses and planned content set to launch shortly after release, none of the DLC will be finished in time to send off with the final product:
"If we thought we could have finished all those monsters and hunters for ship we would have put them in the box…. Hunters and monsters are a pretty big undertaking, they cost a lot of money and time to make. We're hoping that once people see how much new hunters and monsters bring to the game that they'll feel like they got their money's worth."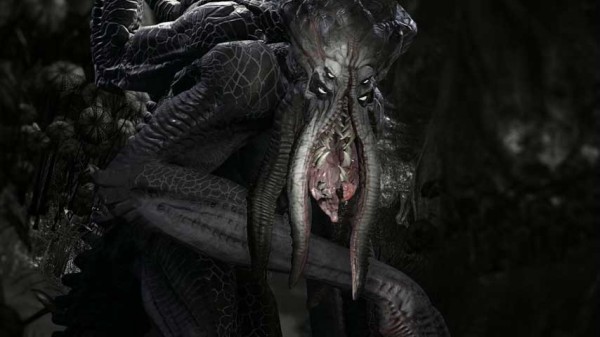 He then goes on to explain that while new monsters and hunters will come out as paid DLC, new maps and game modes shall remain free. Additionally, you can still play with those who own the DLC and not feel like you have to buy in order to keep up with the rest of the player base.
If someone owns DLC that you don't, you will still be able to play together. This way additional characters won't upset the balance of the game.
Discuss on our Facebook page, HERE.
KitGuru Says: Evolve has potential for tons of DLC but at least Turtle Rock is trying to organize things in a way that doesn't lock anybody out of the game should they not own a specific new character. That said, many have brought up that Evolve feels like it would have been better off launching as a free to play title and then charging for new skins and characters. What do you guys think? Does Evolve feel like a full priced release to you?