If you have been keeping up with The Division over the last few months, then you may have noticed that the game has gone through plenty of changes in an effort to get players back into the game. That objective has now been achieved, so today, Ubisoft turned its attention back to future content, giving us the first details on The Division's 'Last Stand' expansion, which will be arriving soon.
Firstly, Last Stand will be the first DLC exempt from the Xbox One's timed exclusivity deal. Previously, Xbox owners got access to DLC a month ahead of everyone else, but that won't be the case this time. This DLC will focus on PvP but there will also be new PvE additions to the game.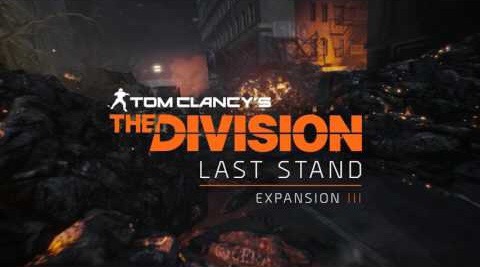 For starters, there will be a new Dark Zone area coming to the game, which will cover zones 7, 8 and 9. The idea for this is to give players more freedom to explore the map, with greater access to the underground, roof tops and building interiors. These new zones apparently double the overall size of the Dark Zone. The player level cap will be staying the same though.
Last Stand is actually a new PvP mode, it's a structured 8v8 with matchmaking. For PvE players, a new incursion will be added to the game though Ubisoft didn't touch on that much.
We don't have a final release date for the Last Stand DLC just yet but it will be launching simultaneously across consoles and PC when it does arrive. Presumably we will get to see more of the new Dark Zone areas and Last Stand game mode too as we get closer to the release date.
KitGuru Says: I'm not much of a PvP player in The Division so I'm not sure how much of this expansion I'll really be diving in for. That said, a more structured PvP mode with matchmaking does sound like it could be fun and a nice change from the traditional Dark Zone chaos. Are any of you still playing The Division? Will you be returning for the Last Stand DLC?