While EA Play won't be coming to Xbox Game Pass for PC this year, things are going a bit better for Ubisoft and its partnership with Google Stadia. Back when Stadia was announced, Ubisoft said it had plans to bring uPlay+ (now known as Ubisoft+) to the cloud platform and now, the rollout has officially begun. 
Ubisoft announced this week that Ubisoft+ is now officially supporting Google Stadia, meaning Ubisoft+ subscribers can use Stadia to stream the publisher's biggest games without outright buying them and without the need for their own powerful gaming PC at home. Of course – you do need a powerful internet connection.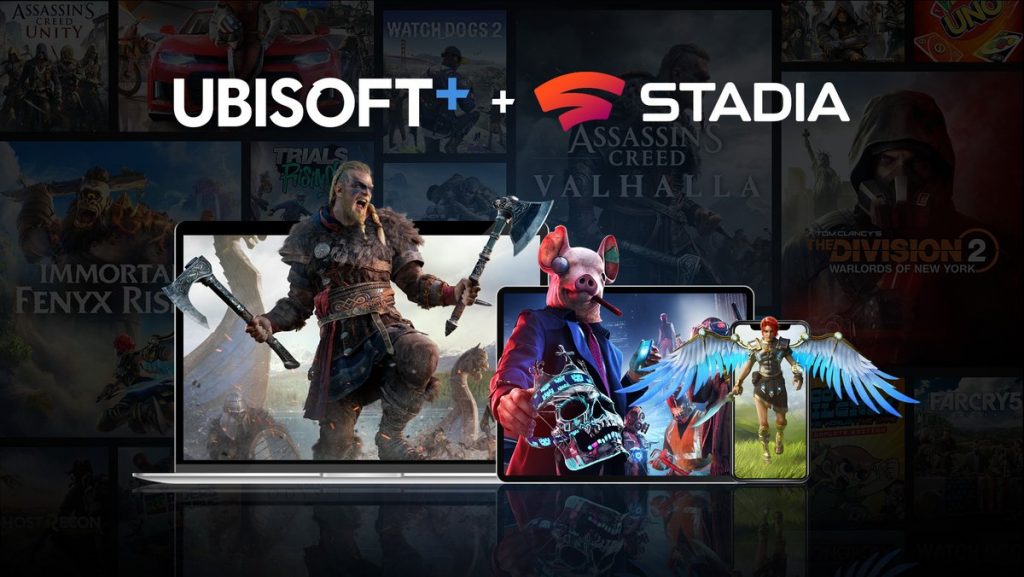 The rollout will take a little while, with US customers only having access to Ubisoft+ on Stadia at the moment. The service will be available to more Stadia users across the world in the coming days.
You don't need to pay extra for Ubisoft+ on Stadia, although if you don't subscribe to Stadia Pro, then you are limited to 1080p streaming. Meanwhile, a Stadia Pro subscription will net you access to 4K streaming with surround sound.
KitGuru Says: The Ubisoft+ library is no slouch, containing brand new releases like Watch Dogs Legion and Assassin's Creed Valhalla, in addition to the publisher's back catalogue. Do any of you subscribe to Ubisoft+ already? Will you be trying some of those games via Stadia now that the streaming option is available?