We've known for some time now that Xbox Game Pass will be coming to PC this year, in addition to various improvements to the Windows Store experience for gamers. Last night, Microsoft's new strategy became clear- Xbox Game Pass has now launched on PC, alongside a brand new app that collects all of the games you can install in one place without the extra fluff.
The new Xbox app is in beta, as is the PC version of Game Pass, so there are still more features to come and the PC library is missing a few titles. Right now, Xbox Game Pass for PC includes big games like Wolfenstein II, Metro Exodus, Forza Horizon 4, ARK: Survival Evolved, Hello Neighbour, Football Manager 19 and many more. Eventually, the Halo Master Chief Collection will be added to the list alongside any lingering Xbox exclusives, like Quantum Break and Age of Empires. Future Xbox exclusives will also be made available on Game Pass for PC, including Gears of War 5, Bleeding Edge and Halo Infinite.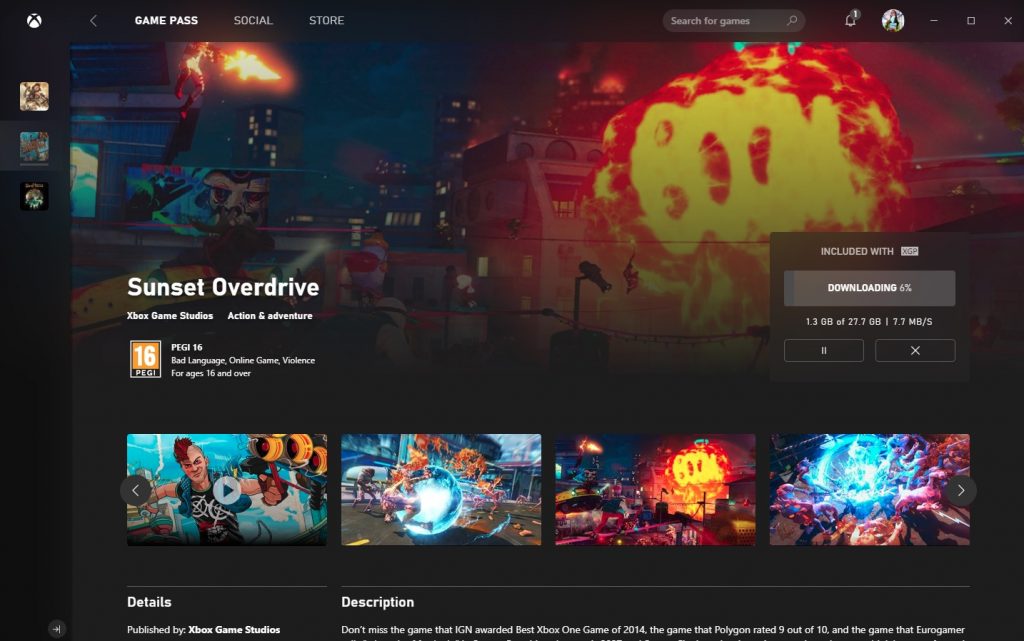 The new Xbox App collects all of the games available in a new store. You no longer need to interact with the Windows Store at all and can instead search for games, install them or buy them through this app. It is much more user friendly and has a nicer user interface so in all, this is a good step in the right direction.
Metro Exodus being included in Game Pass for PC is a pretty big deal too. The game is still unavailable on Steam but there is now a new place to obtain it on PC outside of the Epic Games Store.
Xbox Game Pass for PC is £7.99/$9.99 per month. If you happen to game on both an Xbox One and a PC, and you pay for Xbox Live Gold, then you can get Game Pass Ultimate, which includes Game Pass for consoles, Game Pass for PC and Xbox Live Gold for £10.99 per month. If you have already paid for several months of Game Pass or Live Gold, then you can upgrade to Game Pass Ultimate for £1/$1 and all of the months you have remaining on other subscriptions will stack. I happened to have a year of Xbox Live Gold left and three months of Game Pass, so when I paid the £1 upgrade, it gave me Game Pass Ultimate through until April 2020, so it seems like a very good deal.
KitGuru Says: I've used the new Xbox app for a while today and it looks much better. This is what the Xbox App should have been in the first place but still, better late than never and just in time for Halo. Are any of you thinking about getting Game Pass now that its on PC? Have you tried the new Xbox app yet?