At this point, the Xbox (beta) app is the way you are supposed to browse and install Windows 10 titles, rather than using the standard Microsoft Store. The app has been slowly improving and this week, it got a pretty major update thanks to the addition of mod support. 
Windows Store/UWP games have been missing mod support for a while. However, that is beginning to change, with the Xbox beta app now adding an 'enable mods' option on some select games. Once you enable mods, you can dig around in the game files, something that was previously heavily locked down.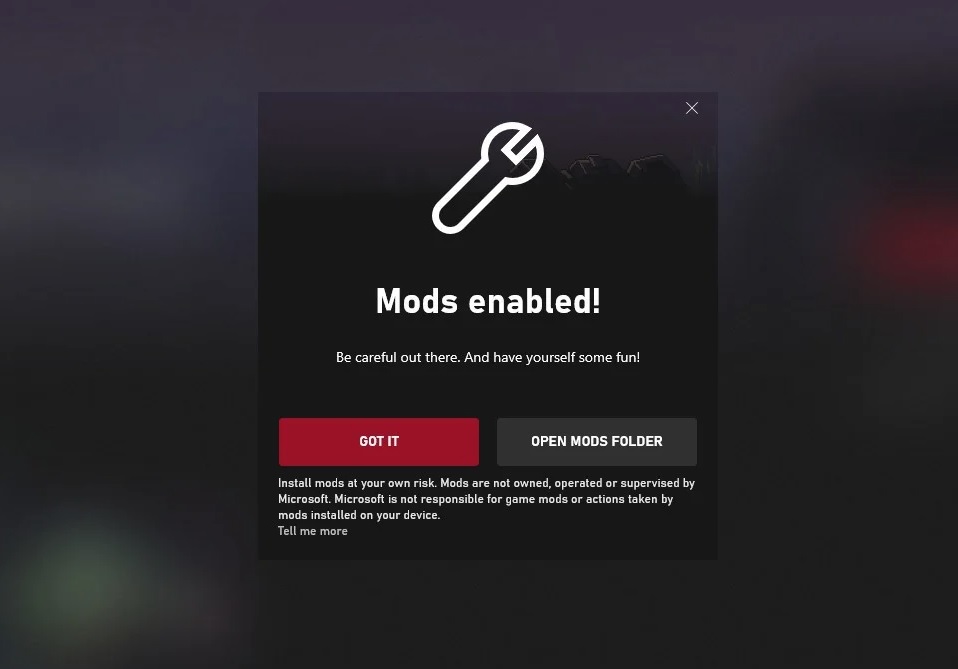 As Windows Central points out, there is no mods section of the store yet, so it still has some ways to go before becoming a Steam Workshop alternative.
Microsoft has been attempting to improve its PC gaming efforts with the new Xbox (beta) app on Windows 10, giving users a new way to install and search for games as well as accessing Game Pass on PC without needing to use the standard Microsoft Store. You can download the app, HERE.
Full story: Most games on the Microsoft Store are locked down and if you play around with security permissions, you do run the risk of being unable to launch a game entirely. Hopefully with this new 'enable mods' option, we can finally move passed that and give players proper access to their game files once again.