Turtle Rock, the developer behind the upcoming game Evolve has announced a public Alpha test. Places are limited so you'll  have to fill out a short survey in order to sign up but it will give you a good taste of the game before its release in October.
Update: This test is limited to North America and Canada. 
In order to sign up you'll need a Windows PC and a Steam account. The survey will ask for a link to your Steam profile as well as the specifications of your PC.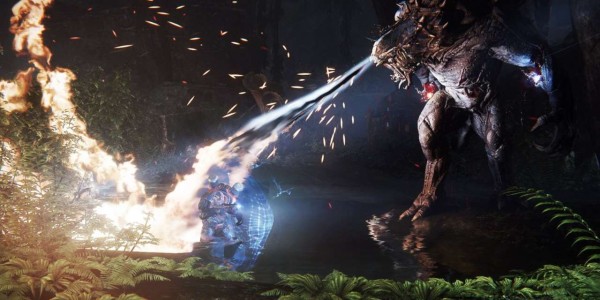 The survey requires a password which Turtle Rock Community Manager, Jess Damerst, provided on Twitter.  The password is happyhunting and if it asks you for a referral code then that would be JoinTheHunt.
While the PC alpha is limited, the Xbox One will be getting an Open beta at some point in the future. We don't know if the beta will also come to the PC or PS4.
Discuss on our Facebook page, HERE.
KitGuru Says: Evolve is looking pretty good and people's impressions from events have been quite positive. There's also still one more playable monster to be revealed. Have you guys had the chance to try out Evolve? Are you looking forward to the game?