Semiconductor Manufacturing International Corp. (SMIC), a China-based contract maker of chips, and Qualcomm on Thursday announced that SMIC will produce Qualcomm's Snapdragon system-on-chips for mobile devices using 28nm process technology in China. The move will help Qualcomm to boost production of its advanced SoCs and lower their manufacturing costs. As a result, the company will get new opportunities in China.
Previously, SMIC produced various power management, wireless and connectivity related chip products at various process nodes for Qualcomm. The new announcement involving the Snapdragon processors and 28nm process technology is a natural evolution of the collaboration. Going forward, SMIC will also extend its technology offerings on 3DIC and RF front-end wafer manufacturing in support of Qualcomm Technologies as its Snapdragon product portfolio continues to expand.
The two companies did not reveal which Snapdragon application processors will be made by SMIC. They also did not indicate whether Qualcomm will use low-power 28nm with poly/SiON gate or high-performance 28nm with high-K metal gate (HKMG) process technology. Traditionally Qualcomm uses cheaper poly/SiON fabrication processes for low-cost and mainstream products; high-end SoCs are made using HKMG versions of the processes.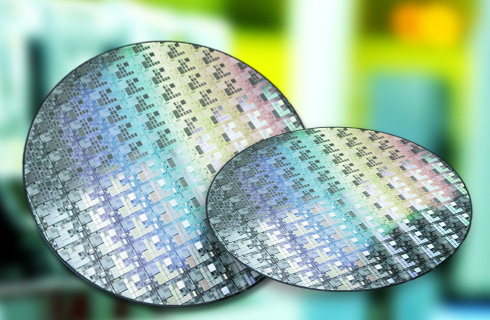 "We are delighted to enter this collaboration with Qualcomm Technologies since this marks a significant milestone on the readiness and competitiveness of SMIC's 28nm process technologies," said Dr. Tzu-Yin Chiu, chief executive officer and executive director, SMIC.
Production of the Snapdragon chips in China will help Qualcomm to lower its manufacturing costs and add some flexibility to its manufacturing operations. Eventually this will allow Qualcomm to better compete against companies like MediaTek, Rockchip and others.
SMIC's 28nm production capacities are unknown.
Discuss on our Facebook page, HERE.
KitGuru Says: Just some ten years ago SMIC was a little known foundry with an outdated fab and process technologies. This year it will make chips using a leading-edge manufacturing technology for one of the world's largest fabless developers of semiconductors.