2017's The Legend of Zelda Breath of the Wild certainly rejuvenated a franchise which was beginning to feel somewhat stale at the time. This new and ambitious title paired with a brand new system made for the best selling Zelda game at the time. Now, it has outsold all other 3D games in the franchise combined…sort of.
Nintendo recently released their latest Fiscal numbers, showing a strong and healthy year for the console manufacturer on the software front. One of the most impressive feats is the fact that with 28.24 million units sold across the Switch and Wii U (though the latter only contributed 1.69m copies), The Legend of Zelda Breath of the Wild has managed to outsell every other 3D Zelda game (excluding remasters).
Breath of the Wild represents the 6th mainline 3D Zelda title since the franchise's jump to the 3rd dimension in 1998. The other 5 games – Ocarina of Time; Majora's Mask; The Wind Waker; Twilight Princess and Skyward Sword – in combination have sold a total of 27.91 million copies.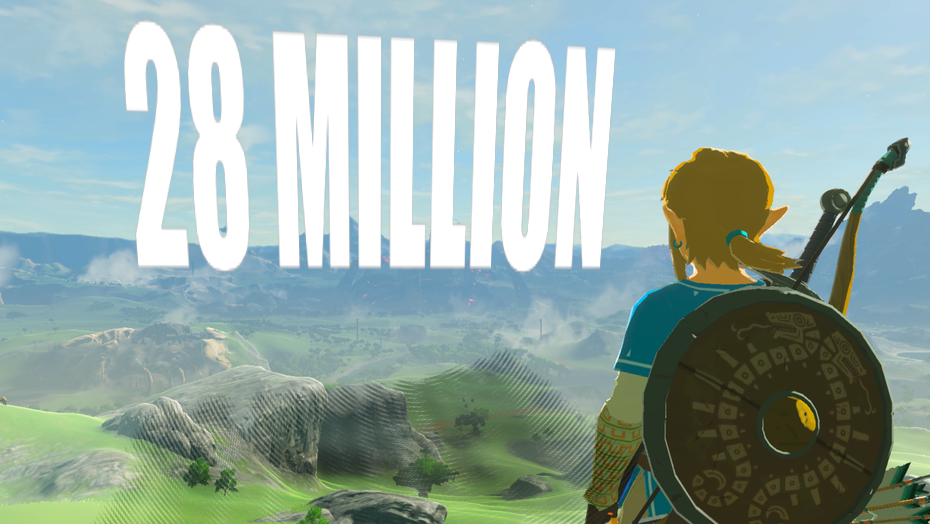 Of course, if you include these games' many re-releases and remasters then BOTW is outnumbered, but even so, the sheer bulldozing of all other Zelda games by this latest release is impressive.
With the continued success of Breath of the Wild, it will be interesting to see how many more units the game will have managed to sell by this time next year when its sequel will have (hopefully) finally released.
KitGuru says: Are you surprised by BOTW's success? Do you think the upcoming sequel will surpass it? What is your favourite Zelda game? Let us know down below.