When the Nintendo Switch first launched in early 2017, many fans were excited by the prospects that a console-handheld hybrid could offer. One of the biggest omissions at launch however was the ability to organise games into folders. 5 years later Nintendo has finally added the functionality (sort of).
In a surprise announcement, Nintendo showed off the latest Switch system update which comes with much more than your typical "bug fixes and added stability". Switch software version 14.0.0 comes with a brand new feature called 'Groups'.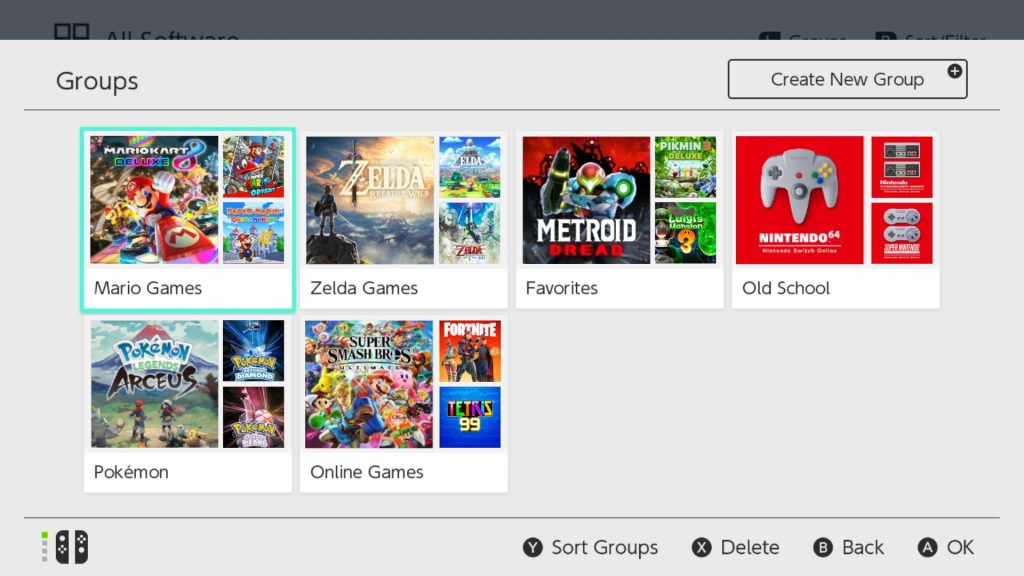 While functionally similar to folders, there are some notable differences. Firstly, you have to have at least 12 games saved onto the system before the option to create Groups becomes available. 
Another limitation is the fact that groups occupy a whole separate menu, meaning that you cannot have Groups on the Switch's homescreen. Finally, though unlikely to be an issue for most, Switch owners are limited to creating 100 Groups, with each Group containing 200 games at the most.
With those addendums in mind, it is nice to finally see a decent way to origanise Switch games – especially as with 5 years worth of titles, people's libraries are likely beginning to look quite cluttered. Hopefully this means that adding themes is next on Nintendo's agenda…even if it does take until 2027.
KitGuru says: What do you think of the latest update? Will you be using these new Groups? Are you satisfied with the implementation? Let us know down below.