Call of Duty has historically been known for its 6v6 gameplay taking place on relatively small maps. As video game hardware has gotten better however, and the shift towards larger scale combat has become the norm, Call of Duty Vanguard is looks to be introducing a large-scale war mode next season.
Season 2 of Call of Duty Vanguard is set to go live on the 14th of February and will bring with it a whole slew of new items, cosmetics, maps, weapons and more. Ahead of its release, Activision has given fans a small look at some of the new content, but a report by 'ZestyLeaks' has blown the doors wide open.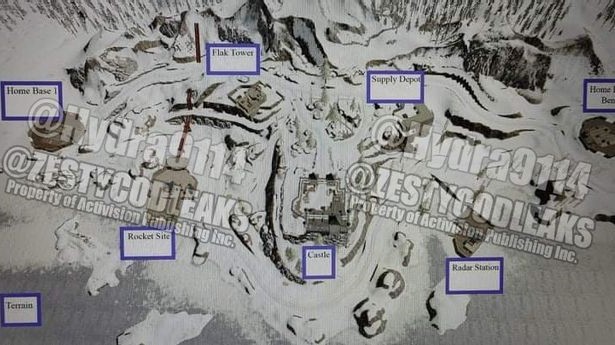 The most exciting detail in the leak pertains to one of the new maps, which looks to be much larger than any other map currently in the game. While nowhere near as big as a battle royale map, its size, and the fact that the map may feature tanks, suggests that this new area will be introduced alongside a reintroduced 'Ground War' type mode with dozens of players on the battlefield.
With Call of Duty Warzone being free-to-play, the prospect of paying for annual Call of Duty games has become much less enticing in recent years. Still, with Activision continuing to add new and differentiating content to Call of Duty Vanguard, the game is just about able to stand apart from Activision's free-to-play offering. Hopefully mainline Call of Duty games continue to receive a great deal of care and attention.
Discuss on our Facebook page HERE.
KitGuru says: What do you think of this leak? Are you excited for season 2? What can Activision do to justify the price of Call of Duty Vanguard while also supporting Warzone? Let us know down below.