Though the Monster Hunter franchise had existed for almost two decades, the Capcom-developed Action RPG series didn't hit the mainstream until the release of Monster Hunter: World in 2018. Since then however, the series has catapulted to new heights, With the publisher now confirming that the title has become one of the best selling video games of all time.
In a press release, the Japanese publisher announced that "Monster Hunter: World has shipped over 20 million units worldwide". Assuming these shipments translate into sales, then the game will have found its way onto the list of best selling video games of all time – taking 50th place alongside The Last of Us, GTA: Vice City and Garry's Mod.
According to Capcom, the reason for this success is due to "Capcom's promotion of digital sales [which] has enabled it to realize long-term, global sales for its major titles". That being said, the game's success was quite immediate, with the title catapulting to become Capcom's best selling game of all time within just one month.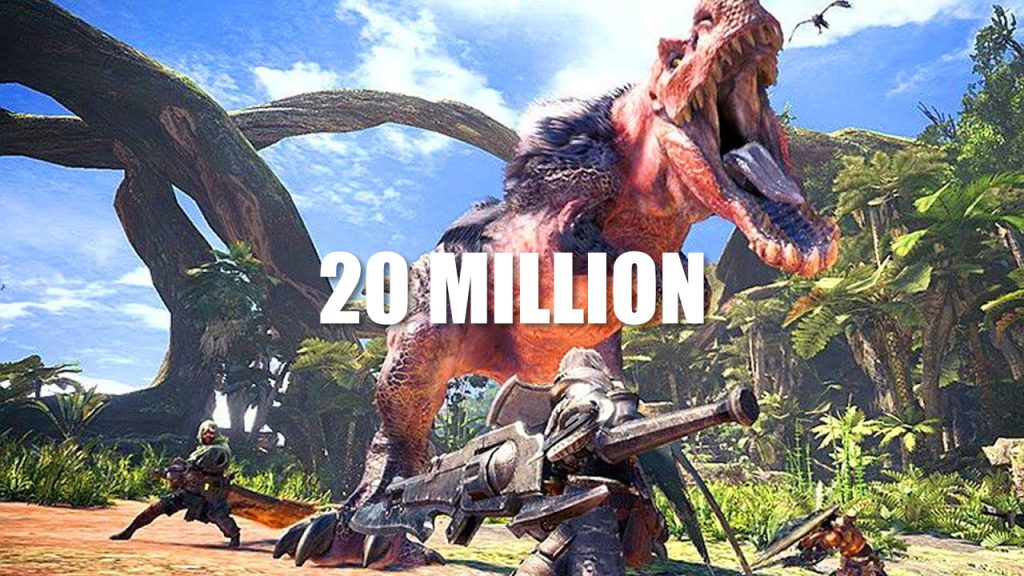 It's looking as though the newest game in the series (Monster Hunter: Rise) is primed to overtake this, as the game has been announced to have sold 7.5 million copies since its release on the 26th of March 2021. While perhaps not as many copies sold as Monster Hunter: World, Rise is currently only available on the Nintendo Switch – making this feat doubly impressive.
Capcom holds many strong and iconic video game franchises in its repertoire, including classics such as Resident Evil; Street Fighter; Mega Man; Devil May Cry and more. Even so, it's looking as though Monster Hunter is poised to become the publisher's most popular franchise, with it being simply a matter of when, not if. The full press release can be found HERE. 
Discuss on our Facebook page HERE.
KitGuru says: Are you surprised by Monster Hunter: World's figures? What is your favourite Capcom franchise? Will Monster Hunter overtake Resident Evil to become the premiere Capcom franchise? Let us know down below.