Sony recently held a State of Play, giving fans a first look at gameplay for the upcoming Horizon Forbidden West. Following this however, even more details have emerged regarding the much anticipated game thanks to a number of interviews – including confirmation of a 60fps mode.
Following the most recent State of Play, Horizon Forbidden West representatives took part in a number of interviews, discussing the recent gameplay reveal, as well as confirming a few new details.
Thanks to these interviews, it has now been confirmed that the game will feature two modes on PS5, a 30fps mode and a 60fps one. While no exact details were provided regarding what compromises would be made on the 60fps mode, resolution and "graphical effects" were said to be toned down to maintain a solid frame rate.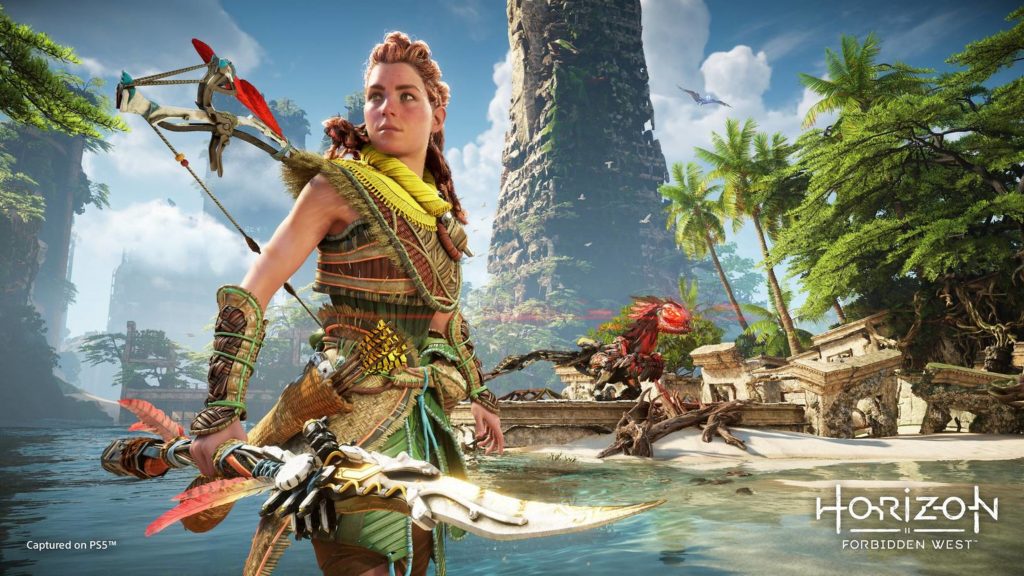 Other notable details include the fact that the climbing, which was shown off in the gameplay demo, will be even more freeing than first expected. Described as a free-climbing system, it seems as though most surfaces can now be traversed – unless it is blocked off for specific story reasons. This, alongside the fact that the world is said to be slightly bigger, but a lot more dense, should make for many new ways to explore.
Though not surprising, the game will take full advantage of the DualSense and 3D audio on PS5. Another new feature which was shown off slightly, the game features a new melee system with combos and more. Alongside this, Forbidden West comes with a completely overhauled skill tree, as well as a new workbench system for upgrades.
Finally, the developers confirmed that Aloy will be able to use her new hookshot directly upwards, making traversal feel better than ever. Though no release date was given, Horizon Forbidden West is on track to meet its internal deadlines, which target a 2021 release.
KitGuru says: What do you think of these upgrades? Are you excited for the game? Do you think it will be released in 2021? Let us know down below.