Nintendo seems to have cracked the formula with the Nintendo Switch. The hybrid console continues to sell extremely well, pushing Nintendo as a whole to new heights, with all of its systems combined selling over 800 million units.
Nintendo recently held its FY3/2021 Q1 earnings, revealing that the Nintendo Switch has sold a further 4.45 million units, bringing the total number of consoles sold to 89.04 million. This pushes the Switch up another rung on the ladder of best-selling consoles – surpassing the PS3's 87.4 million to reach 7th place. The next system in its sights is Nintendo's own Wii, with 101.63 million (and the original PlayStation just above that with 102.49 million).
The Switch's success has helped push Nintendo to a new milestone, with the console manufacturer having sold a total of 800 million units across all of its systems. PlayStation meanwhile is resting at an estimated 565 million units, with Xbox far behind at roughly 170 million.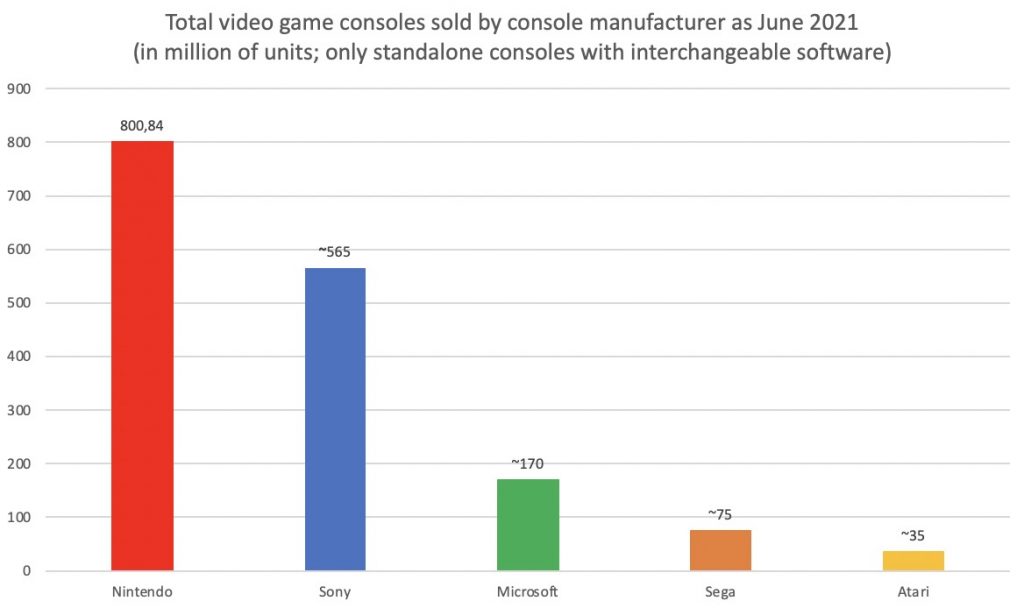 Of course, it is worth noting that of the three biggest manufacturers, Nintendo has been in the industry for the longest, releasing more systems than both PlayStation and Xbox. Likewise, PlayStation has released far more systems than Xbox (thanks in part to their handheld devices).
While these figures are not directly comparable because of this, Nintendo's success as a console manufacturer is undeniable regardless. It will be interesting to see just how many units the Switch ends up landing at when all is said and done.
Discuss on our Facebook page HERE.
KitGuru says: What do you think of Nintendo's success? Are you surprised? How many units do you think the Switch will sell in total? Let us know down below.