While many may assume that the best selling games are always the ones with the greatest amount of marketing push behind them, this isn't always the case. In fact, many of the biggest games in the world started their lives as indie titles. Such is the case with Stardew Valley, which has now officially sold over 15 million copies.
As discovered by GameDeveloper.com, Stardew Valley's website was recently updated with a stealthy amendment announcing the fact that "Since release, the game has sold over 15 million copies worldwide."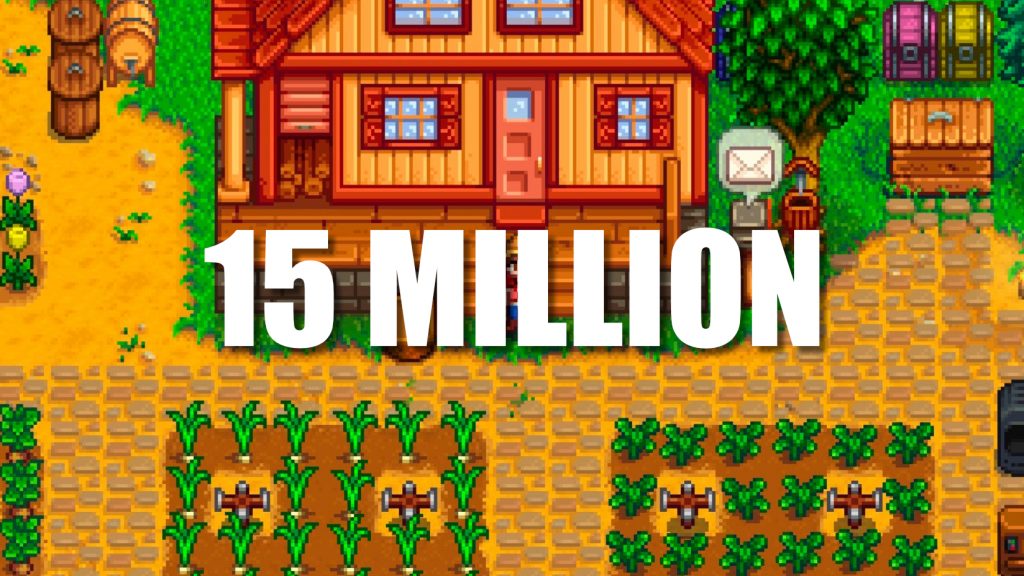 This is incredibly impressive, and makes the farming game one of the best selling games of all time, having outsold every single Capcom game ever (aside from Monster Hunter: World). While this milestone was achieved over the course of 5 years – since the game's launch on the 26th of February 2016 – the indie title managed to amass a big audience in a very short amount of time, selling over 1 million copies in its first 2 months on the market.
To this day, Stardew Valley continues to receive updates, with fans sticking through it all the while. With such long-standing free post-launch support for the game, it is not a surprise to see the game managing to suck in more than 15 million players. Currently, the game's development studio, ConcernedApe, is working on a number of other titles, including two which are set in the Stardew Valley universe. It will be interesting to see whether these games sell nearly as well as the studio's first.
KitGuru says: Have you played Stardew Valley? What do you think of the game's post-launch support? Do you think it will eventually outsell heavyweights such as Modern Warfare 2? Let us know down below.