While people play video games through different times of day, staring at bright screens in a dark room can lead to issues including reduced sleep, eye strain and more. Smartphones have offered night modes for years in order to tackle this issue. While it may seem like an odd decision, Xbox has now added a new Night Mode which comes with a blue light filter while dimming the screen.
Microsoft is testing a new Night Mode feature as part of its 'Alpha Skip-Ahead ring' programme. Making the announcement on its blog, the latest update version 2109.210804-2200 brings with it many changes, the biggest of which – as mentioned – lets players adjust screen brightness, colour temperature and more with the press of a button.
Going into greater detail, this Night Mode allows for users to "dim and filter their screen, as well as dim their console & controller LED brightness" when activated. According to The Verge, alongside these new options, the Night Mode will also work in conjunction with already available features, allowing the console to switch to the OS' dark mode UI when Night Mode is activated.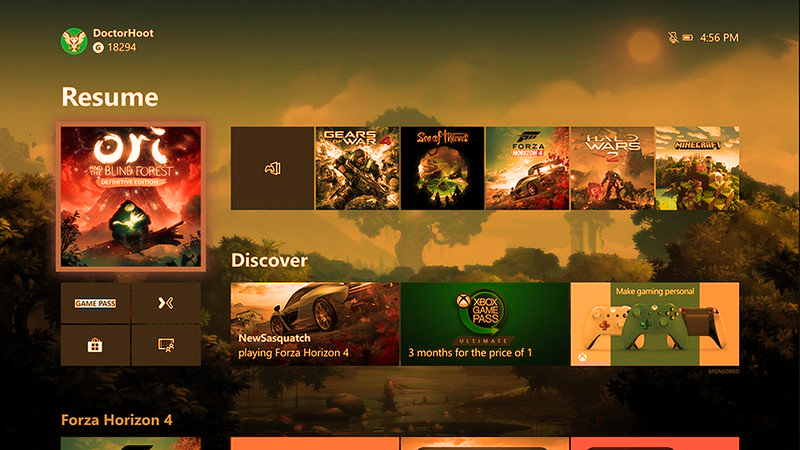 Furthermore, the console's Night Mode can be set to activate either at a specific time, or use the console's internal clock to switch to the Night mode automatically at sunset, and deactivate at sunrise.
For some, these Night Mode features – in particular the blue light filter – can get in the way of colour accuracy and HDR. With that in mind, Microsoft has ensured that HDR can turn off automatically when Night mode is activated, so as to not affect the image further, and to lower the maximum brightness.
All of these options can be tweaked to varying degrees, meaning that those who wish to remove all blue light can do so, while those who simply want a slightly warmer image are also satisfied. Hopefully these features will make their way to the final build soon.
Discuss on our Facebook page HERE.
KitGuru says: What do you think of the Night Mode? Would you use it? Do you like blue light filters? Let us know down below.