In a very strange video that has leaked out, despite Chinese efforts to keep it off the internet (we all know that never works), officials from the Cyberspace Administration of China perform a song about how amazing internet censorship is. This seems a bit odd when it is coming from the very people who run and enforce the Great Firewall. The performance was given at the Lunar New Year celebration, held by the Beijing Internet Association and many of the country's leading media figures and Internet executives were present. The song apparently received a "warm round of applause".
To give you a hint at the lyrics, here is the first verse in English:
Devotedly keeping watch over the space every day,
Taking up our mission as the sun rises in the east,
Innovating every day, embracing the clear and bright,
Like warm sunshine moving in our hearts.
Unified with the strength of all living things,
Devoted to turning the global village into the most beautiful scene.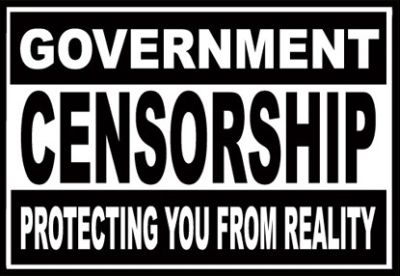 You can read (or sing to yourself) the full lyrics over at The New York Times. Make no mistake this is some great propaganda, it's a good thing that Chinese citizens cannot get Youtube from inside the great firewall (GFW), otherwise they would be able to see this:
[yframe url='https://www.youtube.com/watch?v=ehLjllO7txk']
Paul Mozur from The New York Times said: "Can China now claim to have censored the online celebration of its own Internet censorship agency?" As a line in the song goes "Internet Power! The Web is where glorious dreams are", it's a shame that lots of these glorious dreams and beautiful scenes are walled off from Chinese citizens.
Discuss on our Facebook page, HERE.
KitGuru Says: The irony of the Cyberspace Administration trying to censor a video about censorship is not lost on me… Has anyone been to China and have you checked to see if KitGuru is censored by the GFW?

Image source: Wikimedia