Peter Molyneux's Curiosity game that had thousands tapping away at big cube for months during 2013 trying desperately to reach the center and the final tap. In the end a young chap from Edinburgh called Bryan Henderson tapped the final block out of existence and was destined to receive the so-called "life-changing" prize for doing so. Only thing is, it didn't really turn out that way, until now.
As a recent report published by Eurogamer states, nothing has really changed at all for Bryan in the intervening years and to make matters even worse he was still not a God as was promised by the perpetually over promising Molyneux, all he got was a t-shirt. But now, thanks to Nigel Lowrie of Devolver Digital, the developer behind Hotline Miami, Bryan will finally receive his God-like status. On a recent Youtube video Devolver have stated that "Bryan Henderson has been lost for years. He was promised he would become a God… Now, thanks to Not A Hero, he has,"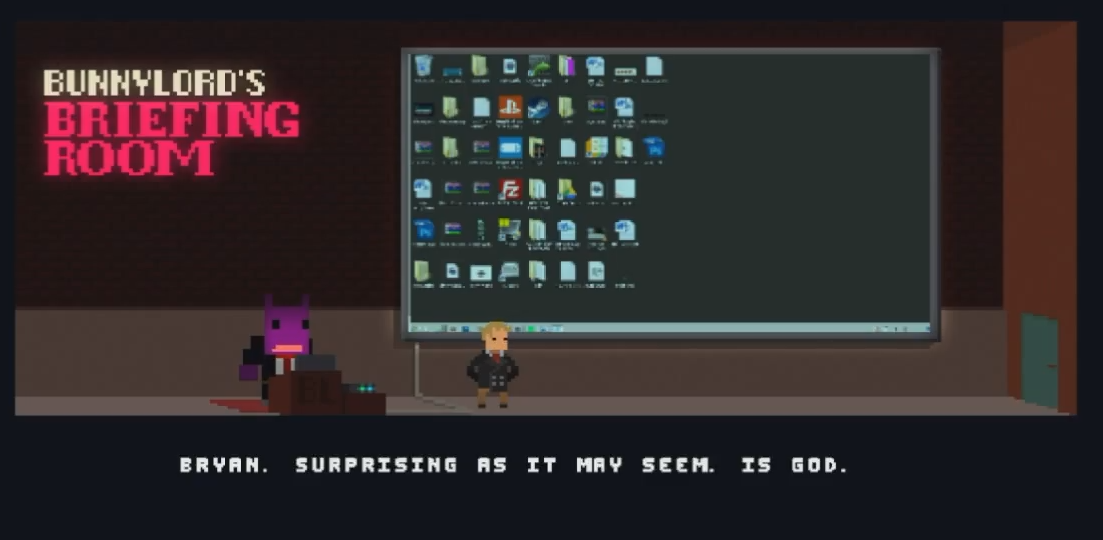 Developed by OlliOlli studio roll7 and published by Devolver Digital, Not A Hero now contains Bryan as a God, with fittingly God-like powers. The game should be up for release on PC, PS4 and PSVita sometime in the next few months and is a 2D cover-based indie shooter, which all sounds pretty fun. Bryan however will not be a playable character.
[yframe url='https://www.youtube.com/watch?v=8Ag_93F3_9E'] When asked for his thoughts on the situation by Polygon Bryan was pretty relaxed about the whole thing, saying "I didn't really know what to expect when I was waiting for the email from Devolver, so when I got asked to be a character in the game I just thought 'Well this is pretty cool. I'm up for this.'" Well at least our new God is relaxed about the whole thing.
Discuss on our Facebook page, HERE.
KitGuru Says: Peter Molyneux's nasty habit of over promising and under delivering is really getting his reputation a beating. I've been at a few of his talks and he is very convincing in person, so it's easy to believe all he says at the time, I just wish he wouldn't over promise as the games he does end up making are often some of my favourites.