While a lot of Microsoft's Build conference announcements so far have related to cloud and AI services for Azure, Windows 10 has not been forgotten. Microsoft announced a new app for smartphones today, allowing users to mirror their mobile device to their PC, allowing you to access important notifications, send texts or access photos while working.
According to various researchers, the average person checks their smartphone around 100 times per day, which can lead to distractions. By pushing notifications to your PC, you don't have to turn your attention away from what you are currently doing to glance at what your phone is buzzing over.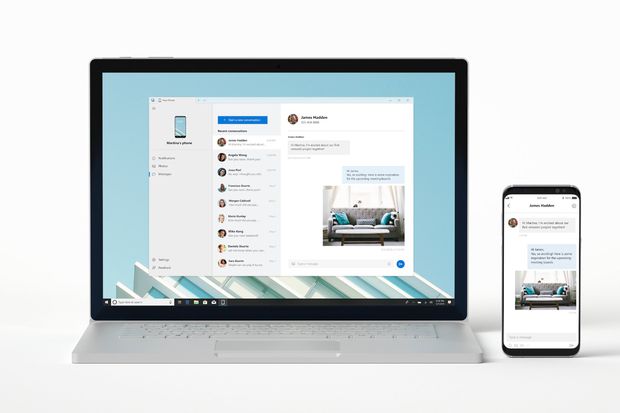 Features of the 'Your Phone' app will vary between iOS and Android due to the closed off nature of Apple's ecosystem. We don't know the full extent of the differences just yet, but the app will begin rolling out to Windows Insiders fairly soon, so we should learn more about the differing limitations then.
Finally, another big talking point at Build this year was Windows Timeline and how it will tie in to non-Windows mobile devices. Timeline is a new feature for Windows 10, which allows users to begin a task on one app and then pick it back up on another seamlessly. On Android, Timeline will be baked into the 'Microsoft Launcher', giving more flexibility as a system-wide solution. Meanwhile on iOS, Timeline is baked into several apps instead, like Edge or Office 365,
KitGuru Says: I'm guilty of checking my phone more often than I should while working, so I like this idea. If Microsoft can get it working similarly to how iPhones pair up with iMacs, then it should be useful even for iOS users.