The U.S. Department of Justice has confirmed that a government contractor was arrested in August and charged with removing and retaining classified materials without permission. Other sources have confirmed it was an NSA contractor who was detained, though it isn't clear at this time what information he is alleged to have stolen.
The man in question is Harold Thomas Martin III, who worked for U.S. based management consulting firm, Booz Allen Hamilton, as a contractor for the NSA. He was arrested on 27th August and charged two days later as per the New York Times. His legal team released a statement saying that he was a family man who loved his country and would never betray it.
Ars has it that prosecutors have received search warrants for his home, vehicle and two storage sheds, within which documents and digital information had been recovered. Some of that material is said to have identifiers which pin it as documents that are property of the U.S. government and some classified material.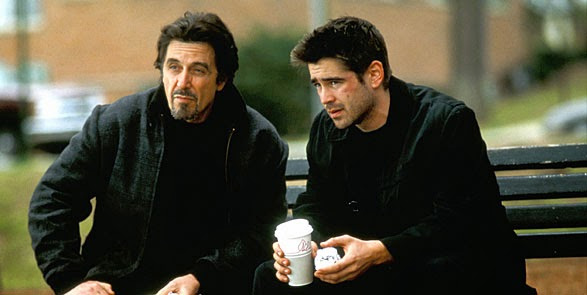 No word yet if Pacino talked him into it
Although a full confession has not been discussed, Martin is said to have admitted wrongdoing in this instance and said that he knew he shouldn't have some of the material at home.
What isn't clear from this whole investigation though, is the motive behind it all. There have been high-profile instances of negligence on behalf of U.S. government employees, as well as deliberate attempts at whistle blowing. In the latter sense, this instance does have similarities to the Edward Snowden leaks, which saw the NSA contractor flee overseas before revealing mass surveillance by governments around the world.
It may well be that Martin was looking to make revelations about secretive NSA activities, though it may also be that he simply brought materials home without thought.
While there are protections for whistle blowers under U.S. law, the Obama administration has shown little sympathy for them in the past. While Snowden remains a wanted man, presumably residing somewhere in Russia, Chelsea (formerly Bradley) Manning, who leaked military reports which some argue helped catalsye the Arab Spring, resides in jail, where she will likely spend several decades.
Discuss on our Facebook page, HERE.
KitGuru Says: If Martin was intending to leak those secretive documents to the press or world at large, I cannot imagine his next few months and years will be easy. For his sake, I hope it was a dumb mistake.