Hackers with enough technical know how could break into the flight controls of a plane using the on board WiFi, according to the US Government Accountability Office. It claims to have identified a significant danger in the use of in-flight WiFi that could make it possible for the plane to be essentially hacked by a passenger or someone on the ground, giving them access to all sorts of important systems. It has now called on the Federal Aviation Administration to address this issue, among several other security concerns.
"Internet connectivity in the cabin should be considered a direct link between the aircraft and the outside world, which includes potential malicious actors," the report reads (via BusinessInsider).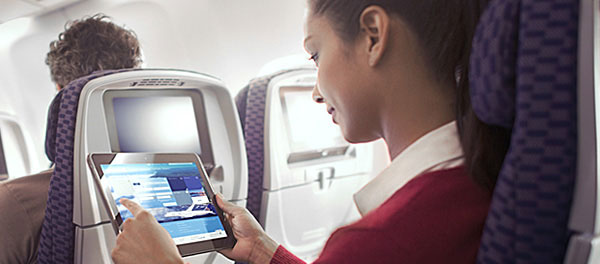 Fortunately it sounds like the FAA was already aware of this potential security problem, as it released a statement saying that it was currently working with government security agencies and the NSA in order to tighten up on-board internet systems to make sure that it wouldn't allow access to features that were otherwise reserved for flight staff or pilots.
The problem apparently stems from the fact that some planes use the same routers and wiring for the passenger facing internet, as they do for the plane's system for communicating  over official aviation channels. While the FAA and the GAO aren't necessarily worried about a passenger hacking the plane, there is a concern that people visiting malware infected sites while in-flight could infect the plane's systems, potentially causing major problems.
Discuss on our Facebook page, HERE.
KitGuru Says: This is the unfortunate downside of wireless connectivity. Cars receiving firmware updates wirelessly represent a new security hole and in-flight internet is no different.
Image source: United Airlines