LastPass is one of the more popular password managers around, giving users a convenient way to create unique passwords for every account and keep track of them all. Previously, LastPass has a pricing scheme in place, forcing users to pay out if they wanted their password database to sync across PC and mobile. However, this week, LastPass announced that syncing across devices would be free going forward.
Users who have a free LastPass account already can sync between the mobile app and browser extension, while those who have already paid for LastPass Premium will now gain access to some new features, like family sharing, 1GB of encrypted cloud storage, additional two-factor authentication options and desktop fingerprint identification.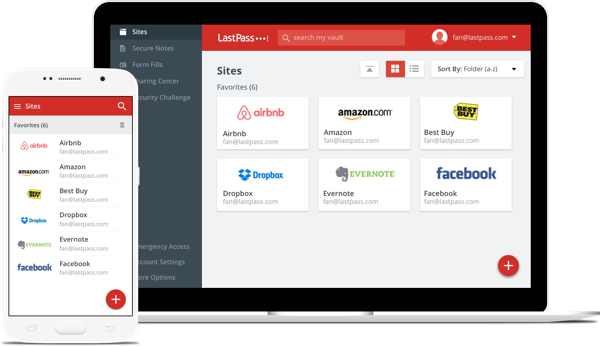 LastPass Premium only costs $1 a month, so for those who want those additional options, it won't hurt your wallet too much. Explaining the change, LastPass founder, Joe Siegrist said: "It was a different world when we launched LastPass back in 2008. The iPhone had just arrived in 2007, without an App Store, and Android didn't exist yet. Now, nearly every aspect of our lives, both at home and in the workplace, is connected to the cloud and available across many devices."
"In today's connected world, we believe the best way to benefit from the security and convenience of LastPass is to have it on all your devices. And because security is so fundamental, we want to offer a frictionless experience that makes it easy to connect safely and use strong passwords everywhere."
KitGuru Says: Generating really secure individual passwords for every account and keeping track of them all can be a huge pain. However, these days keeping things secure is more important than ever online, which makes services like LastPass really handy. Now that device syncing is free, it could encourage more users to hop on board. Do any of you guys use a password manager at all?