Even though the Apple Watch came relatively late to the wearable scene compared to many of its competitors it's looking set to become one of Apple's biggest product launches ever, by making the company over £2 billion in just its first two weeks of being on sale. So far the Cupertino based company is thought to have sold over 1.8 million 'Sports', 1.3 million 'Watches' and over 40,000 'Editions,' the latter of which costs at a minimum, £8,000.
These predictions come from analyst Carl Howe, but the continued lack of stock could be another indicator that Apple's new product has sold extremely well. However, that may also be because Apple deliberately inhibited supply, partly to pump up demand, but also because it had no idea what sort of quantities the new watches would be ordered in.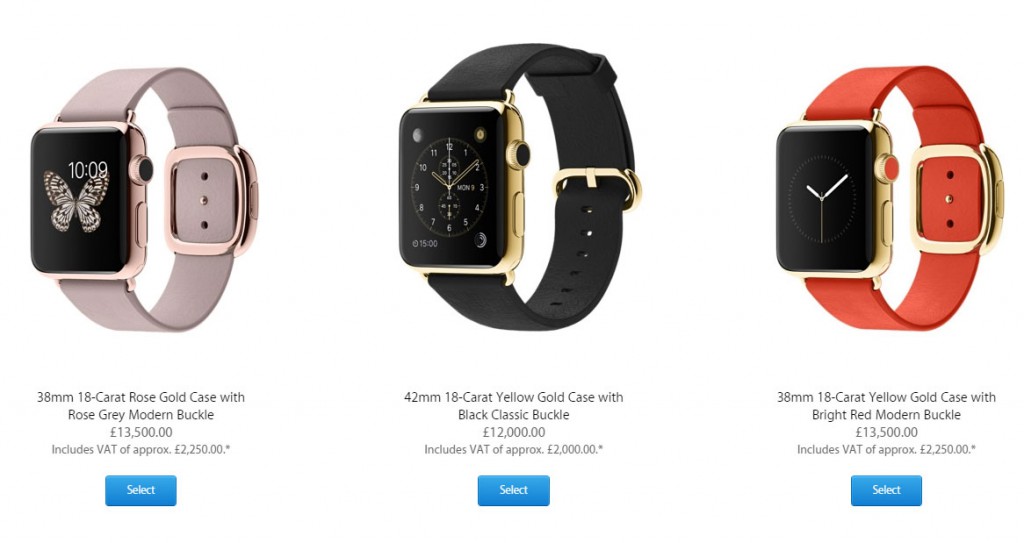 And no, I don't know why it's £1,500 more for a smaller screen and a red, rather than black, wrist strap
It is likely to have produced a large number of the electronic modules for the watches though, as the only difference between the bottom end, £300 Sports version of the Apple Watch, and the gold plated Edition, is the strap and face. While on cheaper models there's a fluoroelastomer (synthetic rubber) band and an aluminium casing, the Edition offers exotic-sounding materials like 'Rose Gold' (in reality a mix of 50 per cent gold, 50 per cent copper) with a leather strap and a sapphire crystal protective coating for the display.
Regardless of the model though, Apple is making at least 60 per cent profit on every one sold, according to Howe.
What's even more impressive about Apple's success with the Watch, is the incredibly short life span of most wearables. While a smartphone might be replaced once every two years, wearables have a shelf life of around three months before most users get bored of wearing them. Even if that isn't the case with the Apple Watch, which is much more fashion focused than most wearables, its hardware will be outdated in a year, but none of this seems to have slowed sales.
Discuss on our Facebook page, HERE.
KitGuru Says: As pretty as Apple's Watch is, I still don't see why you would buy one versus many of its superior performing and far cheaper competitors.