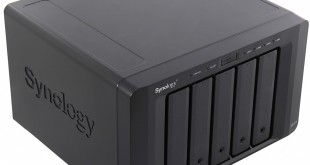 The new Synology DS1515 five bay NAS a budget version of the DS1515+ that launched a few months ago and while the price of the DS1515 is significantly lower, the specification hasn't changed a great deal. The most obvious difference is a change from a quad core Intel Atom to a slower quad core Annapurna Labs ARM chip. In addition there is 2GB of DDR3 that cannot be upgraded whereas the + model has the option of upgrading to 6GB.
What else? Well the Synology DS1515 NAS has two USB 3.0 ports on the back, rather than the four ports on the rear of its bigger brother and that, as far as we can tell, is that. Your £550 scores you a NAS that is aimed at the Home and Business work group, which is a classification that appears to sit below SME and above SOHO, so it is aimed at a fairly small office.
Why the naming? Synology addressed this a couple of days after publication. The "15" means it can be expanded up to 15 bays in total. So to give some examples of their product names:
DS1515 = DiskStation. Scales up to 15 bays and is from the 2015 range.
RS10613xs+ = RackStation. Scales up to 106 bays. And is from the 2013, xs+ range.
DS215j = DiskStation. 2-bays from the 2015 'j' range.
The five hot swap drive bays can accommodate either a 2.5-inch or 3.5-inch drive and no doubt some customers will opt for four hard drive and a cache SSD. Others will plump for five HDD and use two parity drives to configure a RAID 6 array for maximum data protection.
Watch via our VIMEO Channel (below) or over on YOUTUBE
If five 8TB drives isn't enough for you then DS1515 allows you to connect two DX513 expansion units which each hold five more drives, adding up to a total of 15 drives. Synology now support the HGST 8TB HDD.  This will be reflected on the HDD compatibility list: https://www.synology.com/en-uk/compatibility/hd/DS1515+
On the rear of the NAS there are four Gigabit Ethernet connections which gives you options for link aggregation or bonding to improve network speeds, and of course you also have spare network connections in the event of a hardware failure. It is tricky to see how this feature will be of much use in a small office but on the other hand it doesn't do any harm or require much space.
Unusually, for a Synology NAS, the DS1515 has an internal power supply rather then an external power brick which makes for a neat installation as you simply connect a power cord at the rear of the chassis. The inclusion of an internal power supply probably puts more emphasis on the two 80mm cooling fans which can operate either in Quiet mode (which is indeed quiet) or Cool mode which is mildly intrusive.
Highlighted features:
CPU model Annapurna Labs Alpine AL-314
CPU spec 1.4Hz Quad Core with hardware encryption engine and floating point unit
Memory 2GB DDR3
Max claimed Read 403.7 MB/second
Max claimed Write 421.8MB/sec
Drive bays 5 (up to 15 with expansion unit)
Compatible drive types 2.5" SSD or HDD, 3.5" HDD
Maximum capacity 40TB (5x 8TB)
Ports 2x USB3.0, 2x eSATA
File system EXT4
Network 4x RJ45 Gigabit Ethernet with Link Aggregation
Cooling 2x 80mm fans
Power supply 200W
Warranty 3 years
Testing
We tested the Synology DS1515 with five WD Red NAS hard drives. Ideally these would have been identical but in fact they were 4x 4TB and one 6TB drive, however this minor difference didn't cause any problems and the DSM 5.1 installation created an array with two redundant drives.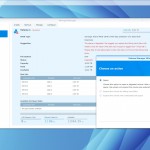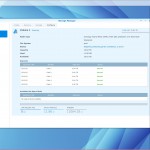 To test performance we transferred files around the network with the NAS connected to a Gigabit router, in exactly the same way you would expect the hardware would be used in a small office.
Performance can be increased with the use of link aggregation and the difference can be impressive. For example in single Gigabit mode you can download a 3.3GB movie file in 29.9 secs but in linked mode the time decreases to 13.4 seconds. On the other hand some of our tests appear to show a small decrease in speed when link aggregation is used. In fact link aggregation is pretty much irrelevant in a small network and the bigger truth is the way Synology DSM handles files has a more significant effect on speed.
Individual files zip around the network at a decent pace while batches of files are first zipped into an archive. This means that a large file followed by another large file is handled differently to two large files that are compressed and sent together.
Closing Thoughts
We were impressed with the Synology DS1515 – starting with its matt black appearance and five hot swap drive bays and moving on to the array of LEDs that give a visual indication of every aspect of the health of the DS1515. Installing Synology DSM 5.1 is as close to a one click operation as you could hope for and it is entirely feasible to get the new NAS up and running in 15 minutes.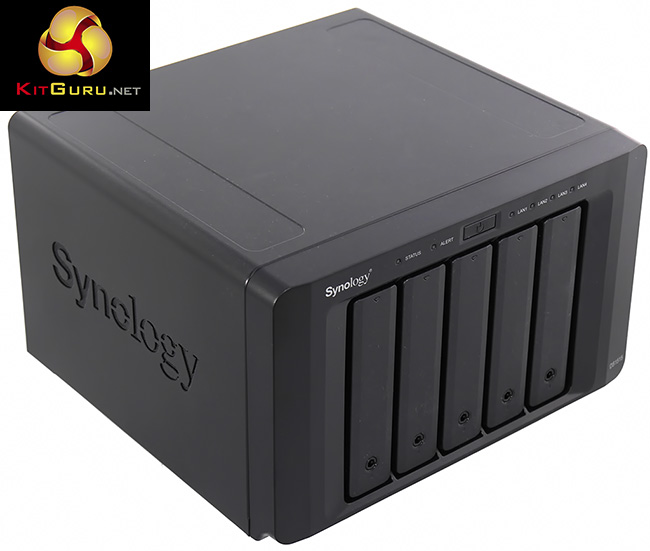 The pricing of DS1515 seems a bit peculiar as it is hard to see why it is £125 cheaper than DS1515+ as Synology cannot, surely, have saved that sort of money by a simple change from Atom to ARM. However they have done it, the result is an appealing NAS that caters to the small office and delivers oodles of performance.
Discuss on our Facebook page, over HERE.
Pros:
Five hot swap drive bays support up to 40TB of storage.
Synology DSM 5.1 software.
Solid build quality.
Two USB 3.0 ports.
Understated styling.
Status LEDs for each drive, each network port and the overall NAS.
Ability to add two five bay expansion units.
Cons:
The price is cheaper than DS1515+ but still seems expensive.
2GB of DDR3 cannot be upgraded.
Are four Gigabit Ethernet really necessary?
KitGuru says: DS1515 is a sophisticated five bay NAS that caters for the professional market.