Now that we have the more significant specifications of the OnePlus 6 nailed down, many are looking ahead towards when the smartphone will be released. Currently, it's expected any time before June 30th, however it could come much sooner if a leaked promotional advertisement has anything to do with things.
It is looking increasingly likely that the OnePlus 6 will launch later this month, with many eyes set on April 27th, the same day that Marvel releases the anticipated sequel to its hit franchise, Avengers: Infinity War.
The connection comes from a 9-second teaser trailer accidentally leaked by the official Facebook page of OnePlus India. The teaser didn't give much away aside from intertwining the official logos from both OnePlus and the Avengers, ending with the release date of the movie.
Keen eyed viewers managed to grab the footage before it was taken down by the official page, circulating it on YouTube. Further lending to the credibility is OnePlus' history with Disney, Marvel's parent company. The two have previously collaborated for the launch of a special edition Star Wars: The Last Jedi OnePlus 5T, only available in India, Denmark, Sweden and Finland.
Although it is uncertain what the connection might be between the Avengers and OnePlus, if it follows in the footsteps of previous special editions, it is likely to be limited to specific regions once again.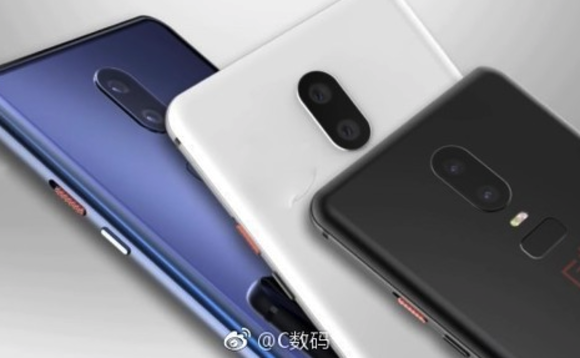 A launch later this month would correlate well with reviews that are reportedly in the works, thanks to a leaked render sporting the DxOMark Mobile logo in the top corner. The image itself lends credit to all that's previously been revealed, such as the thin bezels and the divisive notch.
A second leak via CNMO confirms that the smartphone is set to launch in its ordinary black and white variants, while also offering the increasingly commonplace blue option. These renders lend credit to the rumoured dual camera setup that's currently speculated to be 16 MP + 20 MP.
Inside, the company has already confirmed that the OnePlus 6 will house a Snapdragon 845 and up to 8 GB RAM. The price is also expected to remain competitive, as well as offer more options to help entry-level buyers.
KitGuru Says: The rumour certainly tracks well, but it's worth taking this information with a pinch of salt until the company officially confirms anything. Are you still hung up over the notched design or are you embracing it?