It has been one full year since we first learned that the Xbox One X would be the first console to support AMD's FreeSync 2 display technology. A few weeks ago, Microsoft announced that not only would the Xbox One X be getting support, but the Xbox One S would be getting the feature too. Now, FreeSync on console is finally available to test out, with the update rolling out to Xbox Preview members.
Typically, variable refresh rate tech like G-Sync and FreeSync have been reserved for PC gamers, so the Xbox getting support is an interesting change of pace. For those who don't know, FreeSync allows the GPU to dynamically control your display's refresh rate, forcing the screen to match the number of frames your system is pumping out. This results in the removal of stutter and screen tearing, though it typically works best within a certain frame rate window. With most Xbox One games being capped at 30 frames per second, it remains to be seen how well this will work on console.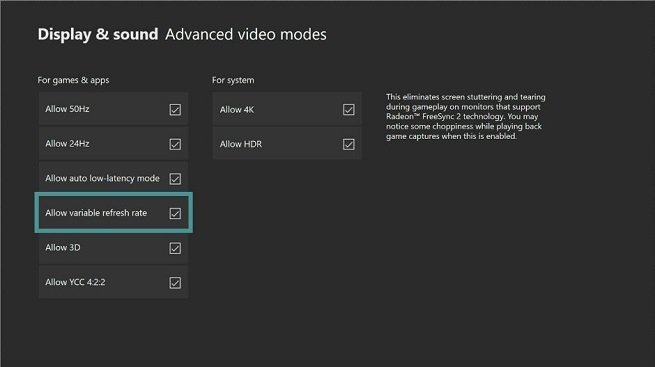 Hopefully we won't have to wait much longer to find out if it is a worthy console feature though. This week, Xbox Preview members started receiving the update to allow variable refresh rate in the console's display settings menu. To get it all up and running, you'll need a FreeSync capable display that supports variable refresh over HDMI.
To help users test the feature out, there are instructions on how to check your console's frame rate and see if FreeSync has been activated over on the Xbox Insider Hub, which preview members have access to.
KitGuru Says: This would be more useful if more console games aimed to hit 60 frames per second, but still, this is a nice feature addition for Xbox. A lot of shooters aim for 60, so there are plenty of options to choose from for testing out this feature- including Halo, COD, Wolfenstein II, DOOM, Battlefront 2 and plenty more.