Samsung has been working on its foldable tech for quite some time, with the tentatively titled Galaxy X handset tipped to debut in 2019 sporting the flexible design. Reports are suggesting that this won't come cheap, however, setting an unprecedented price of up to £1,400.
According to The Korea Times, head of research at Golden Bridge Investment, Jim Jang-yeol broke the news that Samsung could push towards a price of 2 million won for the technology. While this exchanges to approximately £1,380, if there is truth to the statement then it could reach much higher when the device releases in the west.
After numerous delays, the Galaxy X is now supposedly going to receive a soft debut at CES 2019, providing a hands-on with the device behind closed doors. A full launch is then expected around next year's MWC, which follows the expected January reveal of the Samsung Galaxy S10.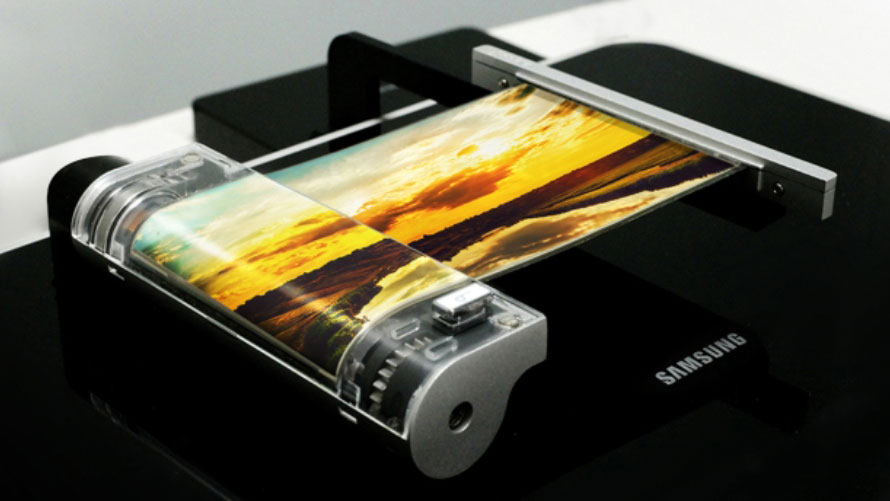 Golden Bridge also shared the down-low on what to expect from the foldable device, which will supposedly pack a 7.3-inch OLED screen when unfolded, formed from two inner panels, while reducing to a single 4.5-inch screen when closed over. This information comes from Park Hyung-woo, an analyst at South Korean bank Shinhan Financial in his interview with the publication.
While Samsung continues to work on its own, presumably OLED, foldable display that it has showcased in the past, LG has made significant progress on its own bendy displays, with 100,000 panels expected to hit devices in Q4 2018. LG's efforts are said to be more advanced than anything we've currently seen, but it might license the use of its technology rather than solely focus on first-party devices.
Samsung has kept surprisingly mum about the Galaxy X handset, currently in development under the codename 'Project Valley', meaning any and all information here is subject to change before release.
KitGuru Says: I am still not sold on the practicality of a foldable display but I am keen to see what Samsung and its rivals have in store to progress the otherwise stagnant smartphone market. Would you be open to a flexible smartphone?