Much to the displeasure of its fans, OnePlus has given up the 3.5mm headphone jack, supposedly leaving LG, Vivo and Samsung as the final flagships to support the legacy port. Although next year's Galaxy S10 is rumoured to retain the connector, new reports suggest that it could very well be the last Samsung device to do so.
There's still a chance that Samsung's 2019 mid-year Galaxy Note 10 could house a 3.5mm connector of its own, but ET News suggests that support will evaporate by the time 2020's Galaxy S11 launches. This will see the company fall in line with its rivals, relying on USB-C ports and potentially a provided adapter.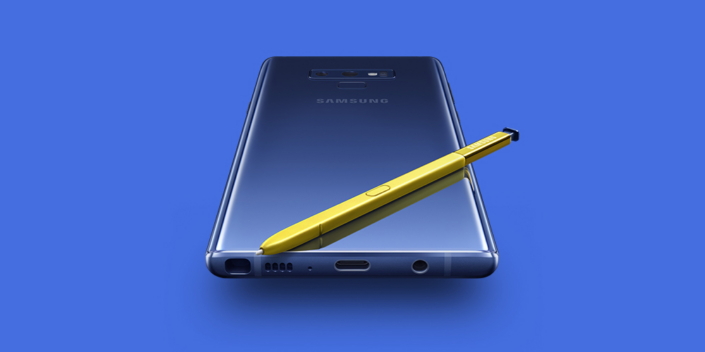 Image: Samsung Galaxy Note 9 with a 3.5mm headphone jack
It's not clear why Samsung would be giving support for the headphone jack up, however the report suspects that it is to make room for new or expanded components. This makes sense when considering Samsung is repeatedly adding new technology, such as the reported third lens on the Galaxy S10. The Galaxy S11 could reasonably be speculated to add a fourth, given Samsung's recent push on the world's first quad-camera setup on the Galaxy A9.
This year, LG and Vivo released the G7 ThinQ and V11 respectively, both of which still contain a 3.5mm headphone jack. With successors quite some time away, it remains to be seen whether either company will retain the port moving forward. Either way, it's only a matter of time before the connector is completely omitted from flagship smartphones.
KitGuru Says: While a slight pain when charging your phone and listening to music, I personally don't see this as too big of a deal. An adapter is often provided and will suit the majority of situations a user usually uses their 3.5mm headphones. Still, we understand that this is a sore spot for many of our readers. How do you feel about the headphone jack dwindling as a flagship feature?