Smartwatches are actually pretty capable little devices, in the past we have seen them run full apps, Microsoft's Windows XP and now, apparently smartwatches can also run Half-Life thanks to a new app called SDLash, which emulates the GoldSource engine on a smartwatch.
Given that the entire Source engine is being emulated, you could presumably run more than just the original Half-Life. YouTuber, Dave Bennett, who was also behind the previous Windows XP on a smartwatch experiment, demonstrated SDLash running on an LG G-Watch in a video below:
[yframe url='http://www.youtube.com/watch?v=VnGscfbCz1g']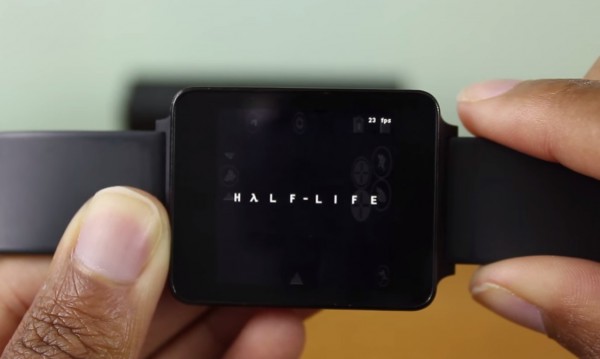 Obviously this isn't a great gaming experience but it is still pretty cool to see just how capable these tiny wearable devices really are. The frame rate is often well below 60, usually sitting around the 40 frames per second mark. The on-screen control options are also very small, so you probably wouldn't want to play through the game like this.
Other games that run on Android Wear include Portal and Team Fortress Classic.
Discuss on our Facebook page, HERE.
KitGuru Says: It seems that these Android Wear smartwatches are actually packing quite a bit of power under the hood. Do any of you own a smartwatch? Do you use it regularly?