Asustek Computer was expected to reveal its plans concerning wearable electronics at Computex 2014 earlier this month, but for some reason the company decided not to do that. This does not mean that Asus has decided not to enter the market, or significantly delay its products. According to unofficial information, the company is on-track to release its first smartwatch this September.
Asustek intends to release its smart-watch device in about three months from now, according to TechCrunch. The device will be powered by Google Android Wear operating system, will feature an AMOLED display and will integrate numerous sensors for health and fitness tracking. Asustek wants to ship a lot of such devices, which is why it plans to sell the smartwatch for $99 – $149 (€72 – €109, £58 – £87), which is below the prices of products like Samsung Gear 2. The gadget is projected to be compatible with Google Android-based smartphones and tablets.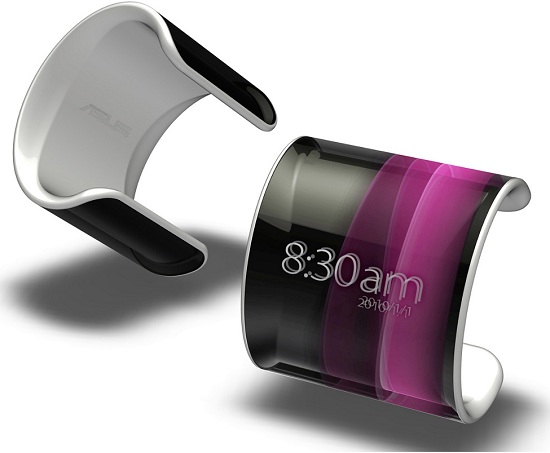 Asus Waveface, a concept smart-watch
Asustek is reportedly very serious about its smart-watch. The company did not want to rush the device to the market, which is why it did not demonstrate the accessory either at Computex or at Google IO. This allows to firm to remain flexible about specifications and capabilities of the device.
Android Wear-based devices are also expected to arrive later this year from Motorola, LG Electronics and Samsung Electronics. Apple is projected to release its iOS-based smart-watch this August or September.
Discuss on our Facebook page, HERE.
KitGuru Says: Asustek's decision to slightly delay the formal introduction of its smart-watch device has pros and cons. On the one hand the company ensures that its product will feature all the necessary sensors and technology needed before announcement. On the other hand, while Asustek keeps the product under wraps, its smart-watch does not receive as much publicity as its rivals.