Jonney Shih, the chairman of Asustek Computer, has disclosed additional details about the company's smart-watch device due later this year. As it appears, the gadget will understand voice commands and hand movements/gestures. The head of Asus also confirmed that the smartwatch will be a companion device for smartphones.
The chairman of Asustek disclosed plans for a wearable computing device to investors late last year. Earlier this month he confirmed existence of the smartwatch product in Asus' roadmap while answering students' questions at a job fair organized by National Taiwan University. Mr. Shih also revealed that user interface of the product would be more natural than that of smartphones since the watch has smaller screen.
"There would be more natural user interfaces such as voice or movement controls, although more breakthroughs are needed in these areas," said Mr. Shih, reports Focus Taiwan.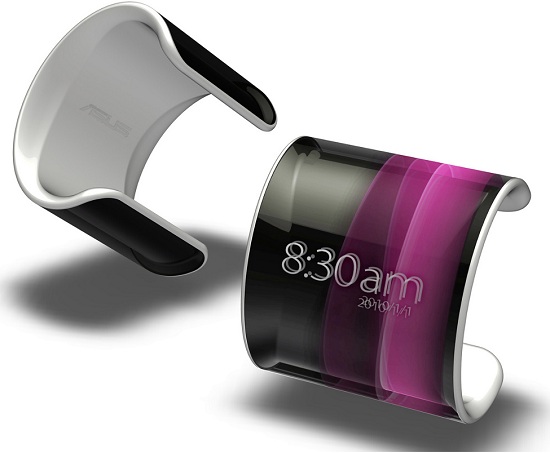 The smartwatches and smart-bands released and announced by other makers feature a bunch of sensors, application processors as well as Bluetooth and NFC interconnection technologies. To make such devices more comfortable to use, their power consumption should be reduced to the minimum level, according to the chairman of Asus.
Just like in case of Samsung Gear series, Asustek's smartwatch will be used to complement a smartphone rather than be released as a standalone device because smartphones support a lot of popular applications and can better use smartwatche's sensors. It is unknown whether Asus' smart watch will be compatible with non-Asus smartphones.
KitGuru Says: Voice control for mobile gadgets has existed for well over a decade, but has never become popular for many reasons, the main of which is inconvenience of talking to a device. Just imagine yourself a person talking to his or her watch…