Asustek Computer first demonstrated a prototype of a smart-watch device (code-named Waveface) around four years ago. This year, the product of this kind is expected to become a reality, according to the company's chairman Jonney Shih.
Asustek Computer, one of the leading maker of computers and PC components, told its investors back in November that it had plans to showcase its first commercial wearable devices at the Computex Taipei 2014 trade-show this June. At the Chinese New Year party at the company, its chairman Jonney Shih confirmed the intentions to a wider audience, reports Focus Taiwan web-site.
"We will put our entire design thought into it," said Mr. Shih. "There are actually many challenges in this area, and I don't think products that lack special features will be useful. We'll try to replace your watch by all means."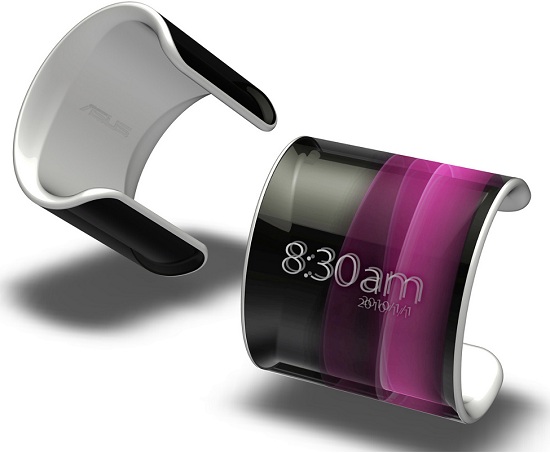 A smart-watch is the most logical device for Asus since it has been experimenting with the form-factor for quite a while. Nonetheless, give the company's design prowess, it could also develop a Google Glass-like device, which can also be very promising, especially with software support from Google.  While the head of Asus confirmed plans to release a wearable computing gadget in 2014, he never revealed any of its features.
At present Samsung, Sony, LG and some other already sell smart-watches. None of those devices has managed to become popular.
KitGuru Says: Smart-watch could be a good idea. However, to make smart-watch popular, Asus will have to create not only design and hardware, but also software. Moreover, it has to ensure that the smart-watches are supported by modern smartphones, otherwise the watch will remain a toy for a limited amount of owners.