Samsung has finally released its Galaxy Note 9 phablet, marketing the device as the "world's most powerful smartphone." It seems that Apple has something to say about that, however, after 2017's iPhone X has already outperformed the 6GB Note 9 model.
Using Geekbench 4, Tom's Guide found that Samsung's 6GB Galaxy Note 9 scored 8,876 in multicore tests, falling considerably short of the iPhone X's 10,357. Apple's year-old flagship wasn't the only smartphone that outperformed the lower-end Note 9, with the OnePlus 6 sitting with a score of 9,088.
The Galaxy Note 9 was also outdone by the iPhone X in the more demanding Slingshot Extreme benchmark test, included within 3DMark's suite of applications, scoring just 4,639 compared to Apple's 4,994.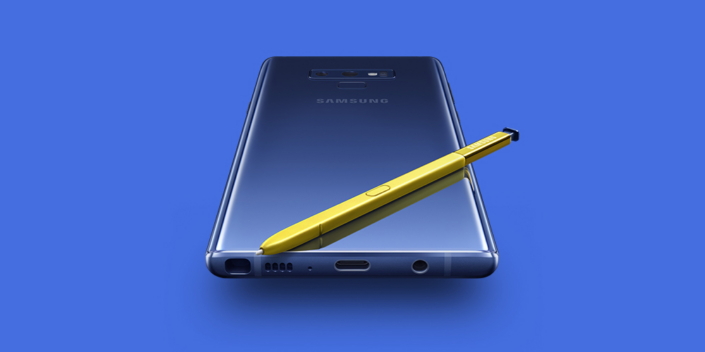 On the plus side, the Galaxy Note 9 still fared better than the Note 8 and the Galaxy S9+ within both benchmarks, showing a steady improvement on Samsung's end. There's a possibility that the top-tier 8GB RAM version of the Note 9 could perform better, but it's unlikely to make up enough points to dethrone the iPhone X's lead on sheer speed.
Of course, none of these benchmarks are representative of real-world performance which will remain a point of testing for the new device in the coming months. It will be particularly interesting to see just how well Samsung's proprietary water cooled GPU thrives under pressure. Apple is likely to push its lead even further with the release of its 2018 trio of iPhones, however Samsung will get another chance to take the crown early next year with the launch of the tentatively titled Galaxy S10 range.
KitGuru Says: This isn't to discredit Samsung's latest device, as its new focus relies more on connectivity, software and cross-platform than using raw power to beat competition. Are you interesting getting your hands on a Galaxy Note 9?