Apple's new spaceship campus has been in the making for years now but the ambitious building project is finally nearing completion, with a grand opening date now set. The campus is set to be named 'Apple Park' and will be the new workplace for 12,000 of Apple's employees starting in April 2017 and will house a large theater room dedicated to Steve Jobs, who designed the Campus before passing away in 2011.
Aside from new office space, Apple Park will also house a huge theater named after Steve Jobs. This stage area will have a thousand seats and may end up being where Apple holds future product unveilings.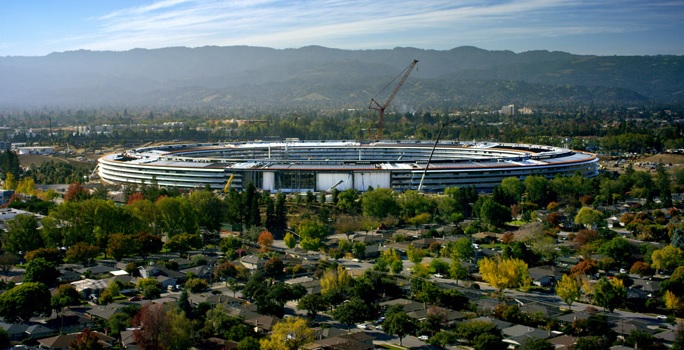 Apple Park was initially put into planning by Steve Jobs and overall, the campus hasn't strayed from his original design too much, well, as far as we can tell by looking at the outside. As TechCrunch points out, in many ways this is actually Steve Jobs' final Apple product.
Apple has been fairly secretive about the building's interior so we are unsure what things are like on the inside. Either way though, Apple still have plenty of work ahead of it as it prepares to move 12,000 employees into the 2.8 million square foot building.
KitGuru Says: One of the most interesting parts about this building's design is the natural ventilation, which allows the building to go without air conditioning or heating for up to nine months of the year. It is also great to see one of Steve Jobs' last creations finally come to life.