We have another iPhone 8 rumour floating around,this time suggesting that the one button and Touch ID sensor will be done away with and replaced by an edge-to-edge display with virtual buttons instead, with 3D Touch in place to replicate the feel of a button press. Touch ID would also be embedded in the display itself so that you could still use fingerprints to unlock your iPhone or authorise purchases etc.
This particular piece of information comes from KGI analyst Ming-Chi Kuo. As MacRumours points out, this particular iPhone would be the OLED display model, with a larger 5.8-inch screen, which will apparently take up the entire front bezel of the iPhone. To achieve this all-display design, Apple needs to give up on the physical home button and replace it with a virtual one.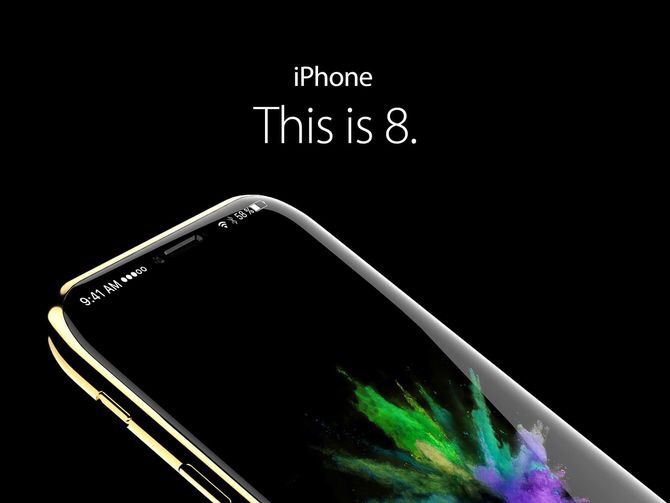 Image source: Handy Abo Vergleich via CNET
According to Kuo, the OLED iPhone will actually measure in at a similar size to the 4.7-inch iPhone as the display will be taking up the entire front of the phone, making it easier to hold in one hand than traditional large display smartphones. However, it is believed that Apple will also be putting out its usual 4.7-inch and 5.5-inch iPhones this year too.
The OLED iPhone will apparently be getting another upgrade, this time to battery life. Apple is said to be switching to a stacked logic board design for its larger iPhones in order to introduce bigger batteries . This means that despite having similar dimensions to a 4.7-inch iPhone, the new OLED 5.8-inch iPhone will have a battery closer to the capacity of the one found in the iPhone 7 Plus.
KitGuru Says: I don't think this year's OLED iPhone will end up being called the iPhone 8. I imagine Apple would go in a different direction to commemorate the iPhone 10 year anniversary in some way. Still, judging from the rumours so far, this new iPhone is sounding promising, though I will miss the home button to some extent.