Another day, another potential Apple lawsuit, this time a Chinese manufacturer is claiming that it owns the patent for the iPhone 6 and 6 Plus handset design in China. Digione tried to contact Apple via letter earlier this year but the company failed to respond, as a result, the company has taken to the internet to publish its case.
The open letter details how the new devices from Apple may be infringing on a patent granted to Digione back in July, back when the iPhone 6 leaks were in full swing. The company's own 100 V6 smartphone costs just £83 and does bare resemblance to Apple's latest device.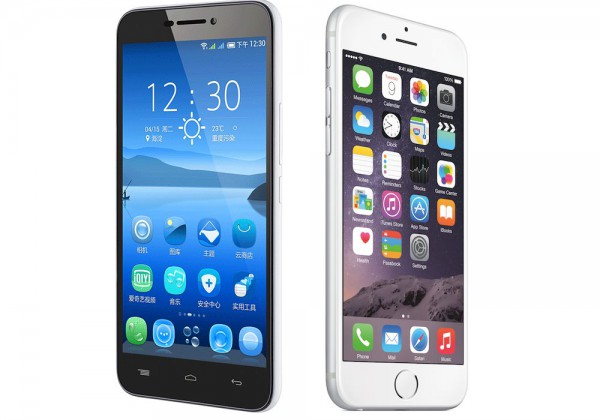 The V6 runs Android and has a 5.5 Inch display, Apple apparently refused to respond to Digione's claims. Now, everything is escalating and is only further fueled by the fact that Apple has been attempting to break in to the Chinese market this year.
Legal action hasn't officially been taken just yet but if Apple continues to ignore the company then a lawsuit will be filed.
Discuss on our Facebook page, HERE.
KitGuru Says: It is entirely possible that Digione patented this specific design upon seeing leaks of the iPhone 6, which weren't hard to come by over the summer. This will most likely be viewed as nothing more than another patent troll case. What do you guys think of this?