With its roots going back to 1987, the collapse of Phones 4U earlier this evening means a huge hole has opened up in the UK retail phone market – just as Apple and its competitors begin a new roll out of product for Xmas and 2015.
The company's original founder has been quoted as saying "…It feels to me as though the networks are acting in unison". The complexities of this story will take ages to untangle.
To be a high-street independent mobile phone retailer, means you need to be able to offer customers a full spread of deals.
That means all of the top handsets on all of the big networks.
Earlier this year, O2 decided that it did not want to deal with Phones 4U any more and Vodafone followed suit a few weeks ago.
When EE (T-Mobile plus Orange) announced last week that it no longer wanted millions of pounds of business with Phones 4U – despite the fact that it has a contract for another 12 months – then the collapse was inevitable.
"Today is a very sad day for our customers and our staff. If the mobile network operators decline to supply us, we do not have a business", said David Kassler, CEO of Phones 4U. "A good company making profits of over £100 million, employing thousands of decent people has been forced into administration. The great service we have provided should have guaranteed a strong future, but unfortunately our network partners have decided otherwise. The ultimate result will be less competition, less choice and higher prices for mobile customers in UK".
While it's plain to see how this move will be good for the operators (taking out an independent like Phones 4U means more cash to go direct to the operators themselves, with no middleman), but significant problems could arise if founder John Cauldwell's suspicions are correct.
He has been reported as saying, "It feels to me as though these networks are acting in unison. It'll be good for the networks ultimately but it can't be good for the customers, taking all that freedom of choice away".
In real terms, 720 Phones 4U outlets won't open on Monday and almost 6,000 people are facing Christmas without a job.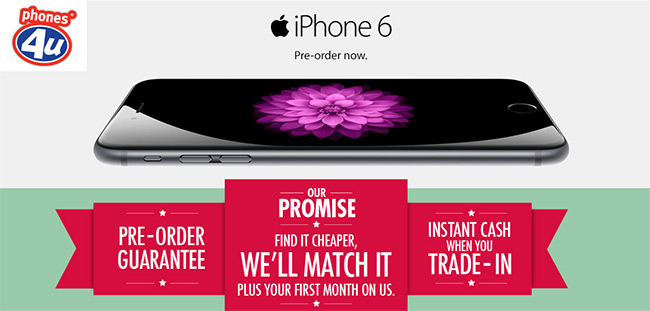 KitGuru says: How shocking is it that a major phone reseller should go out of business during the biggest boom in mobile sales for a while?  O2 has stated publicly that its decision to no longer work with Phones 4U was taken independently of the other operators.  There must be every chance that O2's assertion will be tested in the courts. Can a private equity firm like BC Partners buy Phones 4U for £600 million and let it collapse less than 4 years later without a serious fight?
Let us know what you think over on Facebook.