While Oppo has been working on experimental 125W smartphone charging technology, Qualcomm has been working to perfect its new 100W charging platform. Now, Quick Charge 5 is ready for the masses, delivering 70 percent more efficiency compared to the previous Quick Charge 4. 
Quick Charge 5 is designed to charge devices from 0 to 50 percent battery life in five minutes and Qualcomm said that the charging platform is "the fastest commercial charging technology for Android devices". The new charging tech also uses "Qualcomm Battery Saver" and "Qualcomm Smart Identification of Adaptor Capabilities technology", offering "unparalleled" efficiency and an extended battery life cycle.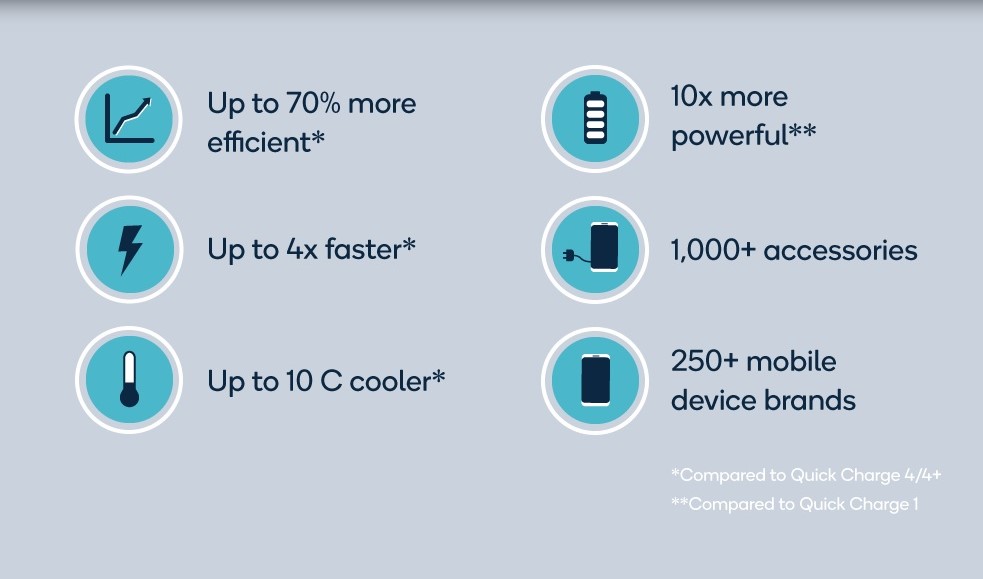 "Quick Charge 5, our fastest and most versatile charging solution, will enable consumers to enjoy their devices for longer periods of time, without worrying about the time required to recharge. We are proud to expand our technology portfolio and make accessible 100W+ charging a commercial reality," said Ev Roach, VP Product Management, Qualcomm Technologies, Inc. "We work closely with manufacturers to create industry-leading devices that meet consumers' demand for more immersive and accessible mobile experiences."
Quick Charge 5 is currently being tested and the technology is expected to appear in commercial devices in Q3 2020. Quick Charge 5 is supported on Snapdragon 865, 865 Plus, and future Snapdragon SoCs.
KitGuru Says: Everybody likes faster and more efficient charging and 0-50% battery in just five minutes sounds great. How much do you consider the charging speed when buying a new smartphone?