Since it acquired the license in 2016, Indonesian company Emtek has struggled to keep BlackBerry Messenger (BBM) relevant against a myriad of competition. The developer is now cutting its losses, permanently shutting the door on its commercial service next month.
Emtek was dealt a poor hand when licensing BBM, as the service had been kept exclusive to BlackBerry devices until its release on Android and iOS in 2013. By this point, the market was oversaturated with chat clients, as WhatsApp, Facebook Messenger and Discord took dominance.
The developer partnered with controversial cab service, Uber, in 2017, hoping to increase its foothold in its home country of Indonesia, but it seems as though this Hail Mary effort hasn't saved the service. Instead, Emtek has announced that it will be closing down the consumer version of BBM on May 31st.
"We are proud of what we have built to date. The technology industry, however, is very fluid, and in spite of our substantial efforts, users have moved on to other platforms, while new users proved difficult to sign on," the company said in a blog post. "Though we are sad to say goodbye, the time has come to sunset the BBM consumer service, and for us to move on."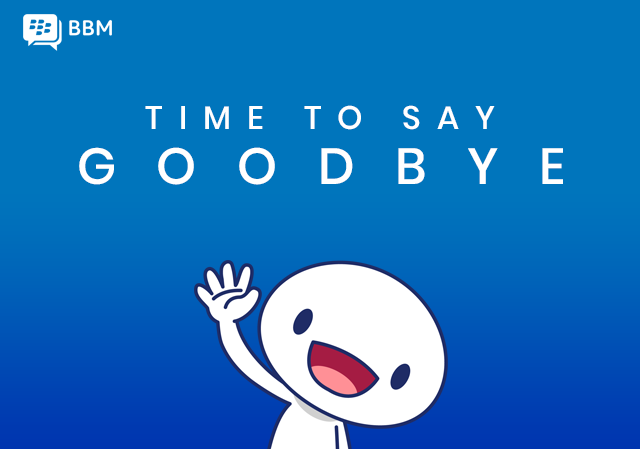 The few users that still utilise the service will be required to download old messages, photos, videos and other files sent in conversation if they wish to preserve them, as the closure of BBM will render servers inactive. Unfortunately, purchased stickers and customised emojis won't be available for download as the Emtek moves onto other ventures.
BlackBerry Enterprise, the company originally responsible for the consumer and business versions of the messaging service stated that it is "disappointed the platform did not thrive and grow as expected," but respects Emtek's decision to pull the plug. In an effort to continue providing loyal users with a "secure messaging platform that they can trust, the company has announced that it will make its business version available to the public.
BBMe, as it is known, will continue to offer end-to-end encryption that the company is famous for, with its first year completely free to new users. After that, those that wish to stick with the platform will have to fork out $2.50 for a six-month subscription.
KitGuru Says: It's surprising to see that BBM lasted as long as it did, yet still sad to see it disappear as one of the original end-to-end encrypted messaging services. It remains to be seen whether BBMe will thrive in a public state, as many might question paying for a service that is offered free elsewhere. Then again, with Facebook's rise in privacy troubles, now could be the perfect time for BlackBerry to push its platform.