Microsoft is well known for its costly acquisitions, with Nokia, Mojang and Skype all being snapped up by them for substantial amounts in the last few years. Now it seems that it is willing to pay over $100 million for a calendar app on iOS and Android, certainly not pocket change for an app that doesn't even run on Windows. This might have you scratching your head as to why they are buying these kind of apps for mobile platforms they don't even own.
In this case it seems that this acquisition is probably going to be used for the tech behind the app, with features from the Sunrise app used in future Office apps for Android, iOS and maybe even Windows versions. As well as this, Microsoft will be keeping the current Sunrise app alive for both mobile operating systems, but rebranding it, similar to what it has done with another recent app, Acompli which is acquired for $200 million.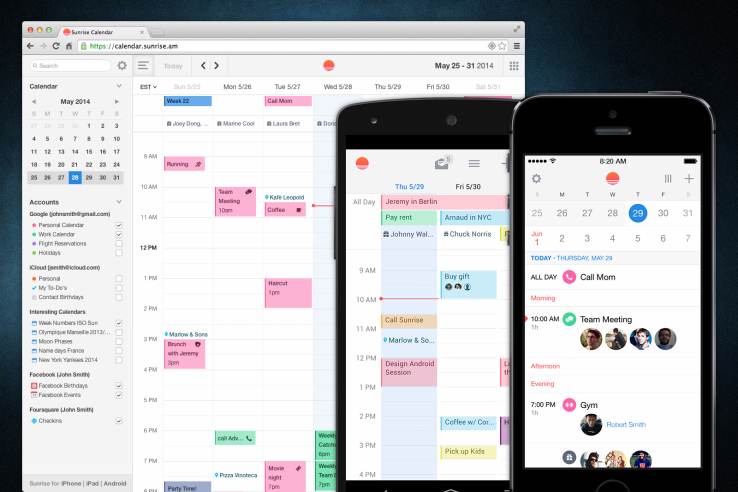 These recent purchases really do show that Microsoft is fully invested in making itself into a platform agnostic services company, where you can access all of their services no matter what devices you are running, be it for business or consumer use, Android, iOS or Windows. At the end of the day this is great news for anyone who uses Microsoft software and services.
Microsoft has also just announced the release of the tech preview of Office for Windows 10, which is available to anyone running Windows 10, from the windows app store, for free from today. This is a touch friendly version of Office in a similar design style to the iPad and Android tablet versions. While the tech preview will probably not be free for desktops running Windows 10 forever, smaller Windows 10 tablets will come with this version of office preloaded, so this is your chance to give it a try.
Discuss on our Facebook page, HERE.
KitGuru Says: While $100 million does seem a bit much for a calendar app, buying up a few basic apps on competing operations systems to get a foothold could turn out to be a good idea at the end of the day. Have you ever tried Sunrise?
Source: TechCrunch