MediaTek has unveiled its Dimensity family of powerful 5G SoCs, which the company claims to offer an unrivalled combination of connectivity, multimedia, AI and imaging innovations for premium and flagship smartphones, representing a step towards a new era of mobility.
MediaTek's Dimensity 1000 is the company's first 5G mobile SoC in its 5G family of chipsets. The single-chip solution, with an integrated modem, is packed into a 7nm chip that is tuned for 5G performance. The integration of MediaTek's 5G modem in the Dimensity 1000 provides significant power savings compared to rival solutions.
"Our Dimensity series is a culmination of MediaTek's investment in 5G and positions us as a leader driving 5G development and innovation. Our 5G technology goes head-to-head with anyone in the industry," said MediaTek President Joe Chen.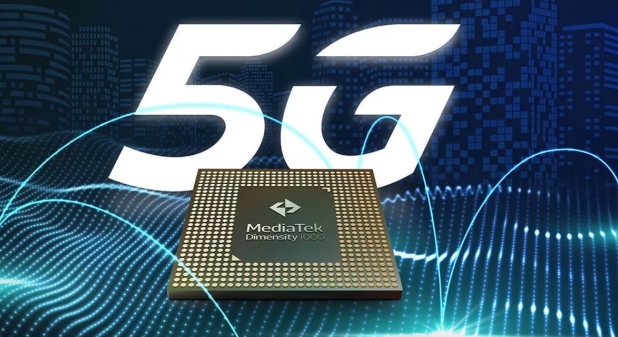 The Dimensity 1000 supports 5G two-tier carrier aggregation while boasting the world's fastest throughput of 4.7Gbps downlink and 2.5Gbps uplink speeds over sub 6GHz networks. It also includes the latest Wi-Fi 6 and Bluetooth 5.1 standards for the fastest and most efficient wireless connectivity.
Not only does the Dimensity 1000 include some impressive features, it is quite the powerhouse too, with four Arm Cortex-A77 cores operating up to 2.66GHz, along with four power-efficient Arm Cortex-A55 cores running up to 2.0GHz. This design offers an optimal balance of power efficiency and high performance.
Discuss on our Facebook page HERE.
KitGuru says: The Dimensity 1000 is designed for sub-6GHz 5G networks that are launching across the globe, so no doubt we will all be using this technology in some form in the near future.