Microsoft's ambitious foldable phone concept, the Surface Duo, will officially be available outside of the US starting next week. On the 18th of February, the dual-screen Android smartphone will release in Europe and Canada, although it has quite the price hike in the UK compared to the US. 
Equipped with 2x 5.6-inches AMOLED displays (8.1-inch continuous display), the Surface Duo is powered by a Qualcomm Snapdragon 855 SoC paired with 6GB of RAM. There are two storage options available for this device – 128GB and 256GB. For connectivity, the Surface Duo supports Bluetooth 5.0, LTE 4×4 MIMO, and Wi-Fi 5. and has a USB-C 3.1 port. According to The Verge, the Microsoft Surface Duo will be available in UK, France, Germany, and Canada starting February 18th. In the UK, the Microsoft Surface Duo will be available starting at £1350, a big price hike compared to the $999 starting price tag in the US. In Europe, the device should be priced north of €1500.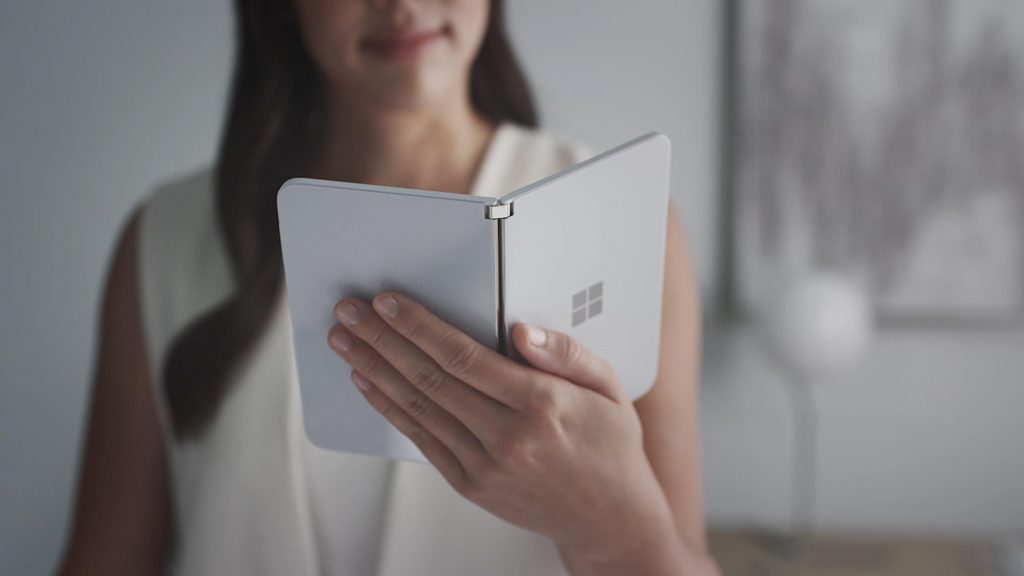 In other news, Microsoft stated that this device would be supported with Android updates for the next 3 years. Although Microsoft has been issuing updates for the device, the pace is rather slow, averaging one each month, excluding December 2020. Later this summer, the Surface Duo is supposed to get an upgrade to Android 11.
Future updates for the Surface Duo will also improve how Android works on a dual-screen device, as there are some early adopter issues with the user experience currently.
KitGuru says: What do you think about the Microsoft Surface Duo? Is it a phone you'd be interested in getting at the right price?