Samsung share prices are falling by multiple per cent points thanks to the ongoing problems created by its recently released flagship smartphone, the Galaxy Note 7. This has further been exacerbated by a six year old boy being burned by the dangerous handset.
Samsung issued a mass recall of the flagship devices last week, in a move that is expected to cost it as much as a billion dollars. It follows reports that phones had been overheating and even exploding when charging. This even lead to the American Safety Commission stepping in over the weekend and warning people not to use their Note 7s.
Clearly not everyone caught the message though, as a six year old boy was burned quite badly by one of the Samsung devices, requiring immediate hospital treatment. Of course this is quite a freak incident and less than 50 reports have come in out about the smartphones overheating, but it's been enough to panic share holders.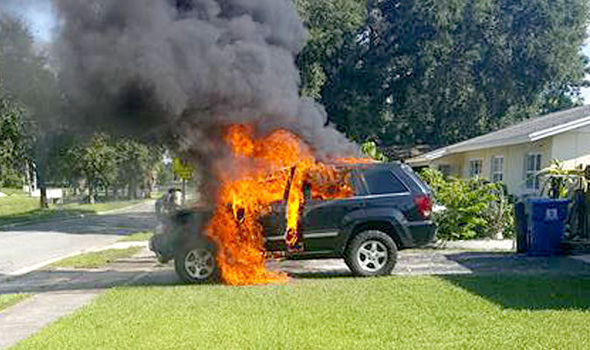 Nathan Dornacher claims his Note 7 ended up setting his Jeep on fire. Source: Nathan Dornacher/Facebook
In trading over the past few days, several per cent points have fallen from Samsung's stock price, leading to it losing close to £11 billion in market value, according to Ars.
Samsung has made repeated calls over the past few days for consumers who purchased Note 7s to stop using them, power off the devices and return them, so that Samsung can replace them and make sure no overheating issues will occur in the future.
Discuss on our Facebook page, HERE.
KitGuru Says: As we have seen time and again with car recalls though, not everyone heeds these warnings. It seems to be well worth it in this case though, as there's a real danger for harm with these devices.