With the Samsung Galaxy S5 release swiftly approaching, Vodafone has been keen to trumpet to the world that not only will it be stocking a lot of the new handset, but it will also have the exclusive on the gaudiest of the phone's colour schemes: gold.
"We've focussed on a 'modern glam' look for our design inspiration for the new Galaxy S5," said a Samsung marketing spokesperson. When you see the casing, you know they weren't kidding either: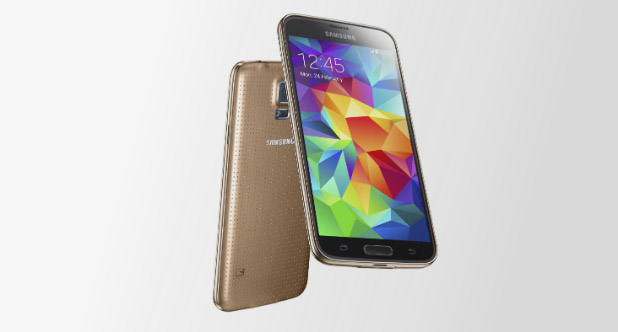 But of course it's not just all aesthetic upgrades with the S5, it also has some hardware updates too. Externally, the screen has been extended by a massive .1 of an inch, so it's now 5.1″ instead of 5.0″ like with the S4. Samsung is particularly proud of this fact, since it hasn't changed the size of the casing that surrounds it in turn. So it'll feel exactly like an S4, but you get an extra 2.5mm of screen. Hurray?
For the internal hardware, we're looking at a Snapdragon 805 processor running at 2.5GHz, 2GB of RAM, a huge 2800 mAh battery and a choice of storage from 16GB or 32GB, with expandable microSD options available.
To top it all off though, Samsung's made the S5 water-resistant, meaning your new handset will be protected from water for tens of minutes after submersion.
No word on release date as of yet, but pre-orders will begin on the 28th March. Expect it to go on sale for around £540.
KitGuru Says: If you're looking forward to the new S5, are you thinking of grabbing it in gold?
[Thanks Stuff]