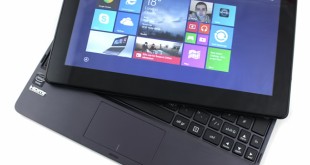 Today we are going to take a look at a hybrid tablet from Asus – the Transformer Book T100T. Asus have been pushing the hybrid tablet concept for a while now and have released a handful of models to date … we looked at the impressive Android powered Transformer Book TF300T back in 2012.

The concept of a hybrid tablet is a fascinating one, theoretically offering the best of both worlds between a tablet and a laptop. It will be interesting to see if the Transformer Book T100T does truly offer the best of both worlds and if Asus have had to make any significant compromises to integrate the two different form factors into one unit.
We are also interested to see if Windows 8 is a better fit for a hybrid tablet than the Android operating system was. While Android is well-suited to tablets, Windows 8 should offer a number of benefits when operating the Transformer Book as a laptop.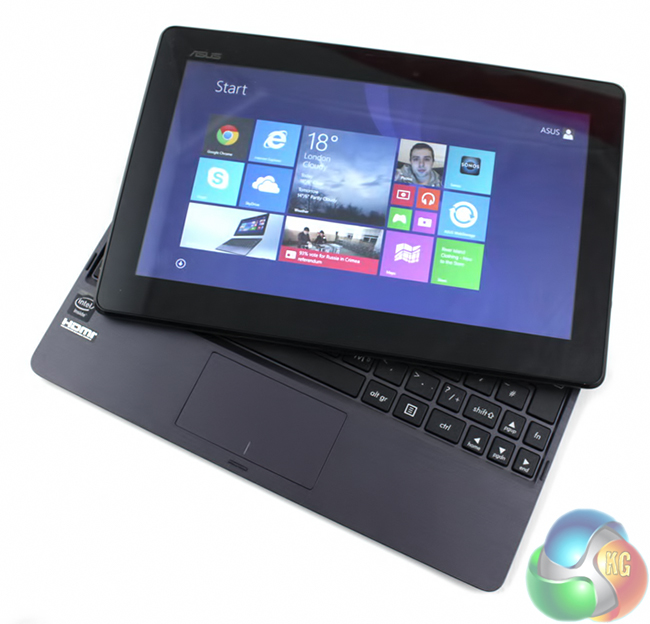 Specification
Display: 10.1″ with Multi-Touch Screen WXGA (1366 x 768) Screen, IPS Panel
Processor: 1.33 GHz Intel Atom Z3740 quad-core
Memory: 2GB DDR3
Storage: 32GB internal (non expandable)
Wireless: 802.11 b/g/n and Bluetooth V4.0
Camera:  1.2MP front-facing
Battery: 2-cell Li-polymer
Operating System: Windows 8.1 32-bit
Dimensions: 263 x 171 x 10.5 mm (WxDxH)
Weight (tablet): 523g
Weight (with keyboard): 1104g